Drone Services For Your Business
Get the data and content your need without the hassle. Let our remote pilots take the pictures, capture the video, and obtain the data.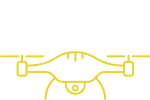 Drone Inspections
Infrastructure. Thermography. Buildings, bridges, railways, and most other structures. AI-assisted processing. Learn more.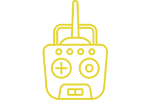 Drone Surveys & Security
Photogrammetry & LIDAR remote sensing. Search and rescue. Surveillance. Disaster recovery and building support. Rapid deployment for disaster, aid, and relief support. Learn more.

Aerial Photography/Videography
Real estate. Cinematography. Time lapse.
Getting Data and Content Should Be Easier
There's a better way to get what you need quickly and within your budget.
Are you spending way too much on site surveys?
Do you have to shut down your site during inspections?
Is the content you're getting just not meeting your expectations?
Wouldn't it be nice to get results without the hassle?
Wouldn't it be great to get aerial content?
What if someone could do all of the hard work for you?
With Consortiq, there's always a better way!
Drone Services Brought to You, When You Need Them
With hubs in the United States and United Kingdom, Consortiq's team of remote pilots will come to you, wherever you need us! With our drone services, you'll get a solution that is safer, quicker, and much more cost-effective than traditional methods. From aerial infrastructure surveys and real estate videos to land mapping and even emergency response support, we'll be there to help you achieve your goals! We'll develop a plan based on your needs, help you understand the data we obtain, and provide you with insight along the way.
Our pilots are fully licensed in North America and Europe, and we've got the waivers and equipment necessary to safely and legally take flight. Ready to get started? Hire us today!
Already have a drone program? We also provide extensive drone training, consultation, and extended support.