Get Better Data Faster With Drone Aerial Surveys
Improve Your Productivity, Gain Better Worksite Data, and Limit Health & Safety Risks with Drones.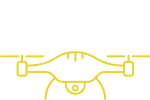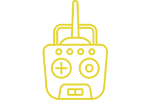 Take Control of Your Data

Improve Safety, Limit Risk
Job Site Surveys are Crucial to Your Business
But there are so many barriers...
You can't get the information you need from the ground

Some inspections are too dangerous to perform

Shutting down your job site to conduct a site survey stops productivity
You don't have the manpower to get things done quicker

You don't have the budget for expensive helicopter surveys

You're just not sure where to start
With drone aerial surveys, you'll keep business moving forward while safely and quickly getting the most accurate site data.


You need the best drone solution for your organization.
Whether you're implementing a drone program to collect aerial surveys of construction sites, using thermal technology for oil rig inspections, or creating a new research and development program for your college or university, you want a team of experienced experts by your side.
The team at Consortiq™ is comprised of former pilots, first responders, aviation engineers, safety investigators, and military drone operators – all with extensive global experience in the drone field.
We'll do the work for you, or help you create a program from start to finish, including ongoing training and support. Get the data you need to maintain a safe, compliant, and effective work environment!

Drone Training
Get all of your drone training, including: Custom UAS courses, TOP/AUVSI, Part 107, PfCO, GVC, flight skills & assessments, surveying, public safety, thermal imaging, and photogrammetry. If you need to learn, we'll get you to the next level!

Drone Consultancy
Confidently create a UAS program framework with expert consultant support. From safety audits & waivers to industry reporting & operations manual development, you'll have everything you need to get your program safely off the ground, and into the sky!

Unmanned Data Services
Get the data that's most important to your organization with unmanned data services. From utility inspections to construction project surveys, we'll provide the aerial data required for your industry. We'll also oversee & support your team's development!
Just wanted to acknowledge the incredible effort Consortiq™ put in to getting our drone operation off the ground so to speak here at NBC. Thanks to Consortiq we have now successfully obtained our CAA PfCO and have several certified UAV pilots. We could not have done this without you.
Julian Prictoe
Head Field Engineer
During Drone Flight Essentials, [Consortiq™] imparted some truly valuable insights based on his own extensive operational experience. I learned a lot during the course and feel much more confident in my practical understanding of how to safely operate drones now.
Daniel Levine
Owner & CEO
The UAQ-Media course was extremely detailed and covered everything I needed and wanted to learn in a simple, easy to understand way over a short period of time. From starting out as a complete novice, I now feel very confident in flight planning, knowing my legal limitations and flying safely.
Lindsay McRae
Camera Operator
Hire Us For Your Drone Aerial Surveys Today!