We believe there is always a better way, whether it's helping our customers acquire inspection data to make better business decisions safer and quicker than traditional means, or automating our own project management framework.
It's the fundamental philosophy on which Consortiq was founded: "We make it easier for organizations to put drones in the sky safely," because we knew that the way organizations were trying to roll out drone use was inefficient, or overly complicated (or worse… unsafe).
Consortiq's founders were a combination of manned and unmanned aviation professionals from airlines, air traffic control, and the military. The principles of being safety-first and a just culture are embedded in our organization. 
Since our inception we've helped hundreds of organizations develop their drone programs, and find a better way to achieve their goals.
We believe in giving our clients value from our services by supporting them with the right solution for their needs at the right time, and having long-term valued clients who we continue to provide value to year after year.
1 of 5 AUVSI TOP Level 3 Training Providers
More reasons to trust Consortiq…
As well as being a Civil Aviation Authority (CAA) Recognised Assessment Entity (RAE) and an AUVSI Top Level 3 Training Organization, we have experience in delivering UAS consultancy to industry regulators, airline holding companies and national health & safety executives (HSEs)

We've contributed to the vital development of UAS regulations over the years too, working alongside and as part of key bodies in the industry, including:
National Association of Tower Erectors (NATE) sUAS SubCommittee(USA)
American National Standards Institute (ANSI) UASSC Working Group (USA)
Dept of Business, Energy and Industrial Strategy (BEIS) Drone Industry Action Group (UK)
The Dept of Business, Energy and Industrial Strategy (BEIS) Drone Industry Action Group (UK)
Oil and Gas Standards (UK)
ARPAS-UK (The UK Drone Association)
All Party Parliamentary Group (APPG) on Drones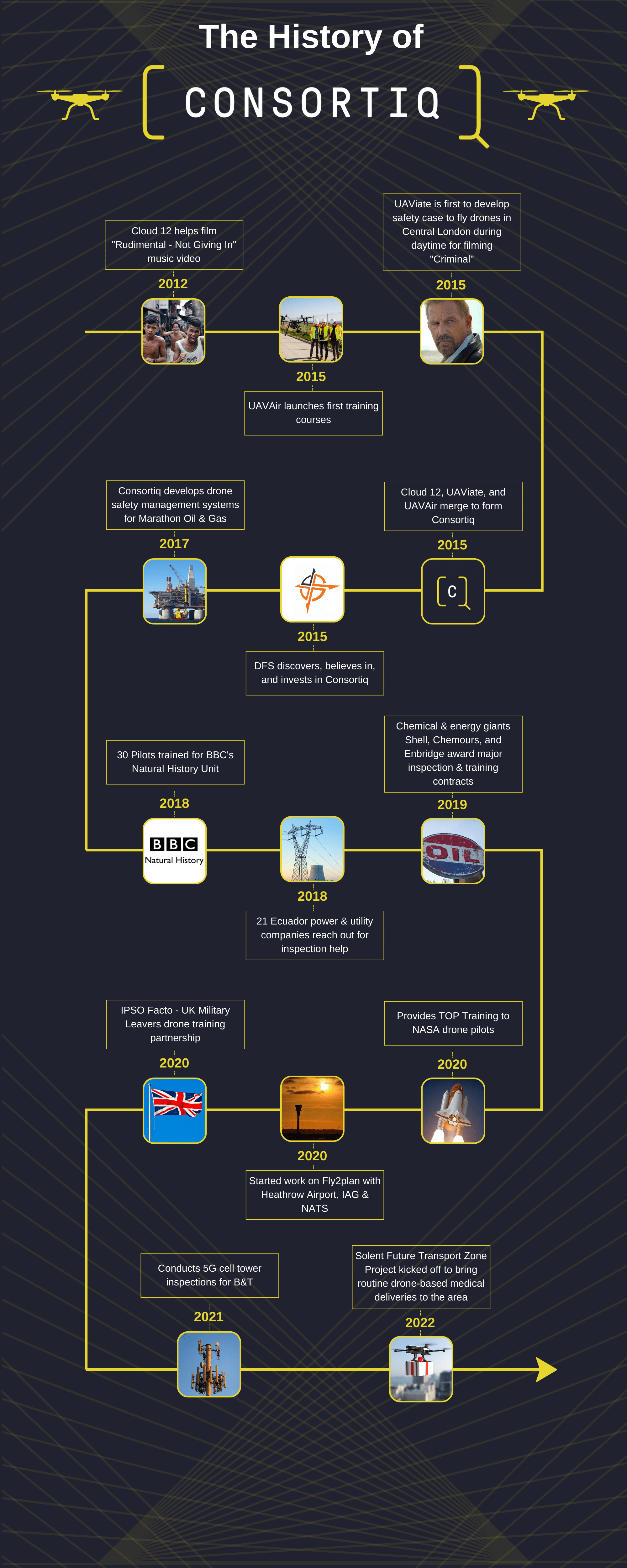 Let's work together! Complete this form to get started.