Risks of Hiring Illegal Drone Pilots
There's a lot of truth to the adage, "You get what you pay for."  
If you've ever researched hiring commercial drone pilots, you know their rates can vary widely. Rightly so. Just like you and your business, pilots charge more for their services as their experience grows and their work becomes more specialized.
For example, you probably expect a higher cost for thermal inspections of a solar panel farm than you do for say, standard real estate photos. 
Yet, there are times when you find drone service rates so low, they seem to defy logic. They're offering the 'same' service as everyone else, but at a fraction of the cost. So, what's going on? Is it actually a good deal, or is it simply too good to be true?
You guessed it. You get what you pay for.
When you come across pilots like these, it's often because the pilot isn't flying legally. They don't have the proper certifications, and are likely uninsured. 
While these pilots operating at bargain prices might seem appealing, working with an unlicensed pilot is never worth the short-term savings. 
Let's look at just a few dangers of using untrained, unlicensed, and illegal drone pilots. 
Illegal Drone Pilots = Legal Troubles
Gone are the 'Wild West' days of drone operations.
Maybe you recall when there were almost no restrictions on drones. Pilots could fly nearly anywhere they wanted to, and regulators could do little to stop them. Thankfully, those times have changed.
You see, drones are not unlike most other tools. Hammers, automobiles, electricity, and even explosives all make our lives much more manageable – when used as intended, of course. It's when someone decides to use these tools unsafely that they become dangerous – or even deadly. 
However, legal drone pilots with proper training and credentials understand how to operate safely. These skilled professionals take their jobs, and the industry as a whole, very seriously.
Flying in crewed airspace is a complicated matter to understand. It becomes even more complex in busy locations, like near airports. Drone collisions are already causing issues at airports around the world. Too often, these incidents are the result of unlicensed and untrained drone pilots disregarding the danger they're causing.
In the United States, regulators have been hard at work getting the Unmanned Aircraft System Traffic Management (UTM) ecosystem where it needs to be. Lawmakers are scrambling to get legislation passed allowing for the beneficial uses of drones to be realized, while keeping in mind privacy rights and safety concerns. 
Similar measures are occurring in other countries worldwide. The United Kingdom, for example, is starting to crack down more on illegal drone pilots. The CAA is even allowing officers to hand out fines and confiscate drones.
For those ready to violate the law, there are stiff penalties. In some cases, it even includes time in prison. Many countries also hold the person or company that hired an illegal drone pilot liable for their actions.
When you factor in legal costs, penalties, and possible prison time, working with illegal drone pilots is too costly of a mistake to make.
Quality of the Pilot You Choose
Modern commercial drones are becoming easier to fly. In fact, AI and advanced algorithms make some drones capable of almost entirely flying themselves.
To some, it may appear as though the need for trained pilots is fading away. However, nothing could be further from the truth.
A good pilot must understand how to operate their drones, especially when something goes wrong. Other aircraft, people, electrical interference, equipment malfunctions, and more can all occur during a flight. Even professional pilots can have difficulties if they are not maintaining their focus. 
The good news? A trained and certified commercial drone pilot is a true professional.
By taking the time to learn the material, pass an exam, and develop their skills, they have already demonstrated commitment to their profession.
Illegal drone pilots, on the other hand, prove a lack of commitment. Additionally, you need to wonder: what other corners are being cut?
It's not too far of a stretch to assume a person willing to operate illegally might make other poor decisions, too. Their drone might be damaged, batteries may be bulging, and they might even fly in restricted airspace without permission.  
You can't trust that a pilot willing to break the law will be professional and operate in your best interest.
Questions to Ask Your Pilot
When hiring a drone pilot, how can you ensure you're hiring the right one?
Well, there's a few basic questions you can ask that any reputable pilot will be able to answer.
For instance, for operations in the US, commercial drone pilots are required to be licensed with the Part 107 certificate. Pilots who pass the exam are issued a license to fly commercially (see image below for example). Legal drone pilots will have no problem showing you their license as proof they're allowed to operate.
Keep in mind that pilots must recertify every two years for their license to be valid, so if the date on the card is older than that, it's no longer valid.

Taking things a step further, you might want to consider a pilot with TOP certification. The Trusted Operator Program, or TOP, is a program designed to enhance the training and expertise of commercial drone pilots.


Pilots and organizations who participate in the program show improvements in safety, trust, risk management, professionalism, and reliability. If the pilot you choose has passed TOP certification, you know you're hiring someone who's gone above and beyond to improve.
Insurance is another major factor to consider. Does your pilot carry insurance?
For example, the UK requires pilots to have insurance that meets EC785/2004 standard. If your operations occur in the UK, make sure the pilot you choose maintains the proper insurance.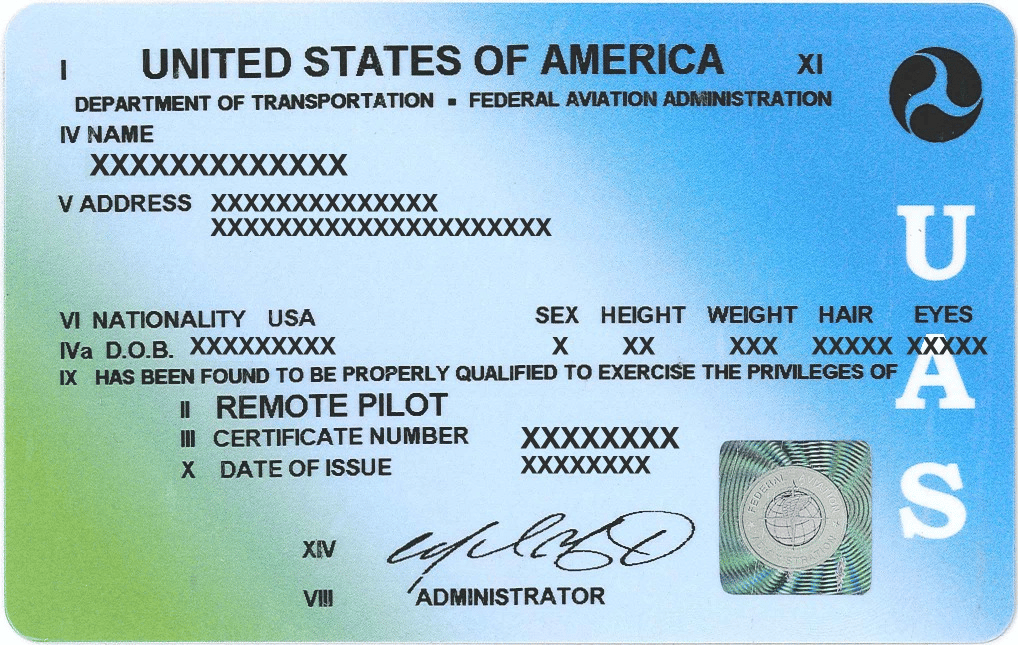 The Reputation of Your Business
A final consideration worth mentioning is the reputation of your business. In our modern age, where information moves faster than the human brain can process it, word gets around quickly.  
We've all seen many examples of businesses doing well until a single poor decision ruined them. And, like it or not, social media is exceptionally well-designed to point out mistakes, spreading the word far and wide.
Your reputation is as much of a currency as pounds, dollars, or euros.
In many countries, when you work with illegal drone pilots, you're breaking the law, as well. Think you won't get caught? Think about this: the FAA has already fined some companies millions of dollars in the United States for using unlicensed pilots.
It's not uncommon for the people who hire these rouge UAV operators to be fined 10X what the pilot is fined.
The bottom line is that hiring untrained and uncertified drone pilots is never a good idea. Whether you look at it from a quality or legal standpoint, the risk isn't worth the gain.
Help grow a safe and professional UAV industry by only working with legal commercial drone pilots.
If you're ready to work with the most professional pilots around, Consortiq is here to help.
With headquarters in both the UK and US, we ensure our pilots and training are up-to-date and top-notch, no matter where your operations take place.
Simply contact us with the form below for a no-pressure consultation.
Are you ready to find your better way?
Ready to Integrate Drones Into Your Organization? Contact Us Today to Get Started!