What the New UK Drone Regulations Will Mean For Your Business – Part 1
Part 1 – How the permissions and certifications changed in 2021
We've previously written about the big shift that took place in the UK drone regulations at the end of 2019.
Late that year, the UK Civil Aviation Authority (CAA) released Version 2 of Civil Aviation Publication (CAP) 722B, which was aimed at aligning and harmonising UK legislation with that of other member states within the European Union (EU).
We've gotten a lot of questions about how those regulations impact permissions and certification requirements for drone operators, so in this two-part series, we're going to give you a detailed overview of how this impacts on your organisation's operations.
The status quo for permissions and certifications
Under the pre-2021 regulations, commercial operators were required to get a recommendation from an National Qualified Entity (NQE), which allowed them to get a Permission for Commercial Operations (PfCO).
This had to be renewed annually.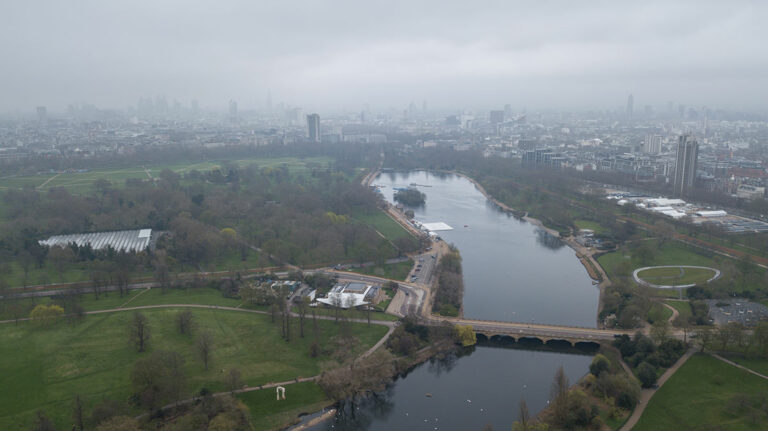 What's changing with UK drone regulations?
Fundamentally, under the new UK drone regulations, permissions and certification requirements for UAS operators are no longer based around whether or not the operation is 'commercial' or 'non-commercial' (hobbyist). 
Instead, permission to operate is determined based upon the type of operation being conducted and perceived level of risk. The framework utilizes three categories that correspond to those factors: Open, Specific and Certified. For more on these categories, check out the EASA or CAA overviews.
The Certified category is for UAS above 25kg, which is not in scope of this series as these drones are subject to the same requirements as manned aviation, in terms of airworthiness and licensing. At this time, Consortiq believes that most pilots/operators' operational requirements, and the UAS, will land them in the Specific category, so this will be the focus of this miniseries. 
A key message is that any permissions or exemptions that have been issued to operators by the Civil Aviation Authority will remain valid until their expiry date, and may continue to be used even if this is after the implementation of the new regulations. The overriding principle is that anything the CAA have authorised will not suddenly become illegal after the new regulations are in place.
The new types of permission
Broadly speaking, there are three permission pathways that organisations can take under the new regulations. We'll explore them each in turn.
First, it is important to understand the category in which you wish to operate, as this is the driver for the required qualification.
Are your operations all to be conducted under 400′ from the surface? Is your drone carrying dangerous goods or dropping articles? If you answered 'yes' to the first question and 'no' to the second, then you may be able to operate in the Open Category.
Now, you need to look at your operational risks to establish the sub-category. First, the class of aircraft: Broadly under 500 grams (900 grams if properly certified C1 aircraft) you will be in A1; up to 2 Kg (4 Kg for properly certified C2 aircraft) you will be in A2; and, over 2Kg but under 25Kg, you will be in sub-category A3.
In order to operate in sub-category A1 (except properly marked C1 aircraft) and sub-category A2, you will require an A2 CofC. Next, you need to consider the operating environment attached to the sub-category. Sub-category A1 only prohibits flight directly over uninvolved persons, whereas A2 does not allow uncertified aircraft within 50m of uninvolved persons, and A3 does not allow flight within 50m of uninvolved persons or within 150m of any residential, commercial, industrial or recreational areas.
If you find these regulations to be too restrictive or you're unable to operate within these confines, you are immediately in the Specific category and will require an Operational Authorisation (OA) from the CAA. Note, unlike under the previous regulations these separations are 'horizontal distances,' so they should be considered as cylinders around the uninvolved persons or areas.
So, how does this affect you? What permission pathways are available?
Renew your Permission for Commercial Operations (PfCO) if you hold one
Until the end of 2023, Permission for Commercial Operations (PfCO) holders will be allowed to renew their PfCO and receive an 'Operational Authorisation' (OA) based on your pilot's certificates of recommendation obtained from NQEs.
This OA will come with the same permissions as the previously held PfCO. And, it's not to be confused with the new Operational Authorisation, which is given upon your pilots holding the new GVC. 
However, if you allow your PfCO to expire, you cannot renew it using certificates of recommendation from an NQE as this option was removed post December 31, 2020. Instead, you'll need to go through the process of getting a General Visual Line of Sight Certificate (GVC) in order to apply for a GVC OA, unless the A2 Certificate of Competency (A2 CofC) suits your needs. 
1. Get a General Visual Line of Sight Certificate (GVC) and Operational Authorisation (OA)
If you don't have a PfCO already and you want to conduct complex operations, you'll need to get a GVC and, as the operator, apply for an Operational Authorisation (we'll call this 'GVC OA' to minimize confusion).
The GVC OA is issued by the CAA. It's based on a risk assessment completed by the UAS operator, or through a declaration of intent to operate in accordance with a Pre-Defined Risk Assessment (such as PDRA-01) or another pre-defined risk assessment. An OA under PDRA-01 has, by design, the equivalent operating conditions as a current PfCO with 'standard permissions.' Other PDRAs will be created as the CAA identifies the need for them. For instance, PDRA-02 already exists and is mainly used for R&D use cases.
The GVC OA is the new document designed to replace the PfCO. Depending on the risk assessment supplied at application, it offers roughly the same permissions using any aircraft, with the exception that, under the GVC permissions, the aircraft can have a maximum takeoff weight (MTOW) of 25kg. Under the previous legislation, the MTOW was limited to 20kg.
Under the new regulations, if you choose to go with the GVC, your organisation's pilots would need to get the certification from a Recognised Assessment Entity (RAE) — such as Consortiq — which involves training, a theoretical exam, and a flight skills assessment. 
Once your pilots obtain their GVCs, your lead pilot may apply for a GVC OA. Like the PfCO, each remote pilot's GVC lasts for five years before requiring renewal. However, the GVC OA requires annual renewal. That involves a CAA review of your UAS operations documentation, including your up-to-date operations manual.
2. Get an A2 Certificate of Competency
Unlike the other qualifications, the A2 CofC is an individual certification that does not require a flight skills assessment.
It does, however, require a self-certified period of flight training, along with successful completion of a knowledge test. A2 CofC training and certification can be offered in either instructor-led or online format. As a result, the costs of training a team of drone operators can be significantly less expensive.
If you're flying in a low-risk environment (i.e., slow-flying and light-weight aircraft ), having your pilots get an A2 CofC is a simpler, more cost-effective option than the GVC.
However, the A2 CofC isn't likely to allow for most moderate-risk operations. Thus, sticking with the A2 CofC may be limiting for your organisation.
Under the A2 CofC, larger and heavier aircraft can be flown, but no aircraft over 2kg can operate within 150 meters of a commercial, industrial, recreational, or residential area. There are currently no UAS that meet the EASA C2 standards. Once such aircraft are manufactured and approved, the limit will be increased to 4kg. 
Additionally, aircraft weighing over 2kg must be subject to extended separation distances from uninvolved people, unless they are sub-4kg platforms that meet the EASA C2 standards. There are no platforms that currently meet those standards, so this is more of a 'theoretical' than an actual allowance.
An additional consideration is that many organisations have based their standards and operating procedures on the Permission for Commercial Operations (PfCO) in order to ensure a safe and competent drone program.
Allowing all your organisation's operators to continue with just a A2 Certificate of Competency (A2 CofC), which is an individual qualification, could therefore lead to multiple pilots self-certifying their own training and procedures.
Having multiple pilots all flying under the entry level A2CofC could make it harder for your organisation to ensure total safety and risk mitigation of its operations.
It could also make it harder to get suitable enterprise-level insurance, as most UAS insurance packages have low liability covers for A2 CofC operators.
Which to choose: PfCO Renewal, GVC, or A2CofC
Generally speaking, if your organisation wants to conduct complex operations, such as monitoring and inspection of critical infrastructure, mapping or surveying, or disaster response, the A2CofC alone is unlikely to give you the adequate level of permissions and safety framework for your operations.
A major difference is the A2CofC will not permit flight in restricted airspace, this is in the specific category and requires the GVC. So if you ever intend to operate in any restricted airspace an A2 CofC will not suffice.
Rather than opting for just the A2 CofC, you'll be better off doing one of three things:
Renewing your PfCO (if you have one);

getting a GVC and GVC OA;

or g

etting a GVC and GVC OA

along with an A2CofC
Reasons to get the A2 Certificate of Competency
In general, A2 Certificate of Competency (A2CofC) is more restrictive than the GVC OA except in one area, and currently only in theory.
According to CAP 722 Version 8, under the A2 CofC drone operations, drones meeting EASA's C2 standards can be operated to a minimum safe horizontal distance of 30 metres from uninvolved persons, and this can be further reduced to 5 metres horizontally when the system's 'low-speed mode' is selected.
Under the GVC OA and PfCO, flights may take place within a minimum of 50 metres of any uninvolved person, except that during take-off and landing. This distance may be reduced to 30 metres under certain circumstances.
So theoretically, you might have your pilots get the A2 CofC along with the GVC as a handy add-on that could allow you to operate in reduced distance use cases in the future.
However, as mentioned above, there are currently no drones that meet the EASA C2 standards, and therefore under the A2 CofC, drones must be operated to a minimum safe horizontal distance of 50 metres.
The one current benefit to flying under the A2 CofC is that under it, you don't have to adhere to an operations manual so long as you are complying with the CAA's drone code. This could minimize paperwork for small operations.
However, if your organisation is safety-conscious, you're likely to want to adhere to an operations manual to reduce risk anyway. 
In a nutshell, if you need the GVC OA, it's not likely that the A2CofC will help your organisation much in the short run, but once UAS are developed that meet the EASA C2 standards, the A2CofC could open the doors to some reduced distance use cases.
At Consortiq, we're  committed to maximizing our customers' results, so we've actually added the A2CofC to our GVC training at no additional cost.
When to convert your Permission for Commercial Operations to the General Visual line of Sight Certificate with an Operational Authorisation
Ready to Get the Drone Training You Need? Contact Us Today to Get Started!