Ultimate Guide to UK Drone Licences and Regulations in 2020 & Beyond
In the past few years, the humble drone has transformed from obscure geeky gadget to total must-have for any techie worth their salt.
As drones' popularity has grown though, so has the incidence of disruptive and potentially even dangerous situations involving their use. UK drone laws have necessarily become more stringent in order to counteract this, and remote pilot training is more relevant today than ever before.
Legislation surrounding drone licences, and drone laws in general, are subject to frequent changes. It's tough to stay up-to-date with what you can and can't do with your drone. 
But, never fear! Consortiq are here to help keep you up-to-date with these continuous changes.
Once you become interested in drones, you might consider some fairly straightforward questions — but do they have straightforward answers?
Are drone licences required, even for hobbyists?

What if I don't have a 'licence' but I've been offered some commercial drone work?

How are drone licences obtained?
Whether you're an experienced flyer or a droning newb, Consortiq's ultimate guide to drone licences and authorisations will fill you in, clarify any misunderstandings, and guide you in the right direction.
And, you'll save time in order to invest in what matters the most to you: getting out there with your drone!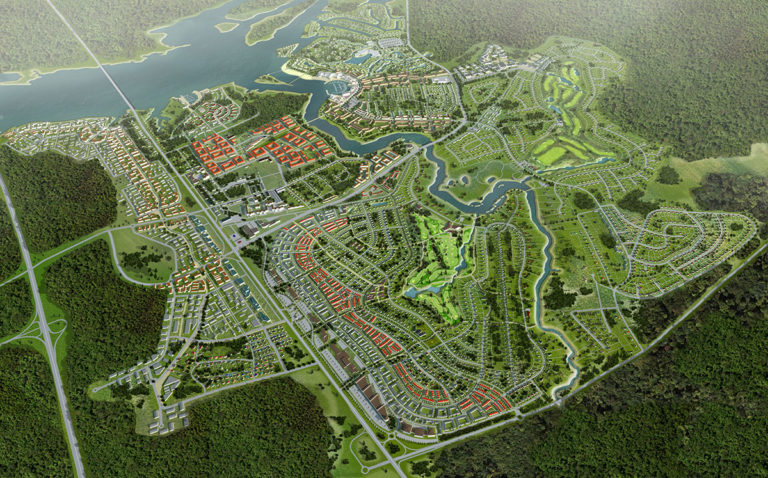 Drone licences: What are they?
Before we even get started, any experts reading this will note the elephant in the room: technically speaking, drone licenses don't exist.
In the UK, operating a drone is more 'permission to fly' from the Civil Aviation Authority (CAA) than an actual licence. 
…eh?
Okay, let us explain.
The CAA, the UK's aviation regulator, does not license drone pilots to users per se. So long as CAA regulations are followed and an individual demonstrates that they are able to operate a drone following set guidelines, the regulator grants the pilot a Permission for Commercial Operation (PfCO) through an National Qualified Entity (like Consortiq) to fly their small unmanned aircraft (SUA), which is the CAA's blanket term for drones and model aircrafts – hold that thought though!
The regulations are changing!
Do I need permission from the CAA to use a drone, and what are my responsibilities as a drone flyer?
Droning is a fantastic hobby. It gets you outside, it's fun and creative and it encourages you to see the world from a whole new perspective — literally.
But in order to fly your drone safely and with the utmost regard for safety — both your own and others' — it's important to be fully aware of your legal and ethical obligations.
You need to understand:
How to operate your drone safely and legally.

You and you alone are legally responsible for anything and everything that happens during your drone's flight.

You must always be able to see and orientate your drone..

Your drone must never fly above 400ft of the ground.

How to recognise and ensure your drone is in full working condition and able to take flight without incident.

Your drone must never fly within 50m of a person, a vehicle or a building when you are not in total control of said individual or object.

The images and footage you obtain must not break privacy laws.

You must never fly near an aircraft or close to an airport; both actions are illegal and endanger the safety of huge numbers of people.
Most importantly, you must register as an operator and a flyer, as it's against the law to fly without passing an online test and registering. 
'Okay…stop. I only need a permission/register my drone if I'm using it commercially? Right..'
At this moment in time (November 2020), you, as a drone owner, need to remember three things:
Everyone must register as a flyer and have an operator registration on their aircraft. Both obtained  via the

registration system

– regardless of their use.

Operate your drone in-line with the

Drone Code

.

Lastly, the current system defines users/pilots in 2 categories, commercial or hobbyist.
Don't get too comfortable with the above, as previously mentioned- this is going to change! 
There are a number of other considerations to account for as a responsible drone operator.
Are you equipped with the knowledge to be able to act if your drone's power fails or runs out? Will it land somewhere safe? And are you far enough from buildings, people and airfields?
Bear in mind that you may be several miles from an airfield and still a hazard to manned aviation. Height, in particular, is difficult to judge, especially from a ground perspective.
You could be well above 400ft without having the faintest clue. Military helicopters often return to airfields at 500ft. Fixed-wing aircraft may start descending at 1,000ft from 3 miles away.
So keep your drone in sight at all times, and think about the kind of aircraft that could be potentially flying nearby.
It is your responsibility and no one else's.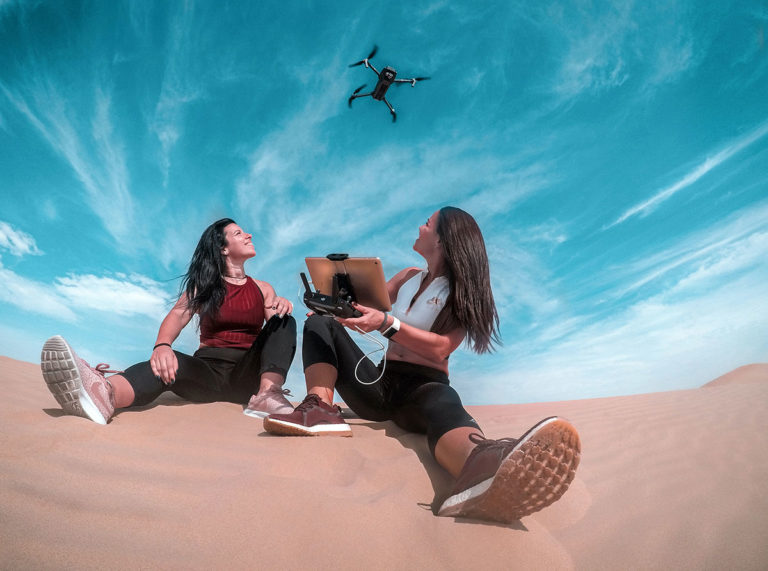 Why is a 'Permission' important?
The vast majority of drone pilots are respectful of drone laws. Most just want to have fun or make a living whilst flying their drone safely and legally.
However, there have been instances where drones have been flown with flagrant disregard for the safety of others, and that is never acceptable, irrespective of circumstance.
In 2016, over 50 pilots of commercial airliners reported that their planes had almost hit drones. Even military aviators aren't immune: in 2016, a Navy Lynx flying at 2,000ft missed a drone by just 30ft.
There is continuing research into the full impact a drone would have on a plane, but it doesn't take a genius to understand that 3kg of plastic, metal and lithium-polymer battery crashing into a helicopter windscreen — or even, heaven forbid, a tail rotor — is going to create potentially lethal complications.
In even more recent memory, Gatwick Airport was closed for 3 full days in December 2018 after reports of drone sightings near the runway. A staggering 140,000 passengers and 1,000 flights were disrupted, making it the most significant aviation disturbance since the 2010 Europe-wide ash cloud after the eruption of the Icelandic volcano Eyjafjallajökull (try saying that after you've had a few).
It's incidents such as these that have led to authorities in recent years striving for far more stringent rules and regulations for drone flyers to abide by.
How do I get permission to operate drones in 2021?
Ok – Strap yourself in. 
The CAA announced a delay in implementing new EU regulations that were meant to be 'live' from July 2020 due to COVID-19. These are expected to be implemented at the earliest 31st Dec 2020. 
Previously we were a National Qualified Entity (NQE), we have now transitioned to the new Recognised Assessment Entity (RAE) scheme, this allows us to train organisations and individuals to the new standards set out in CAP722 (8th Edition) and issue the correct certificates to ALL drone users.
We have been spending a lot of time preparing our training products to meet the new requirements. We've also already launched our General Visual Line of Sight Certificate (GVC) course, the other good news is that the A2 Certificate of Competence (A2CofC) will be launched shortly, as expected.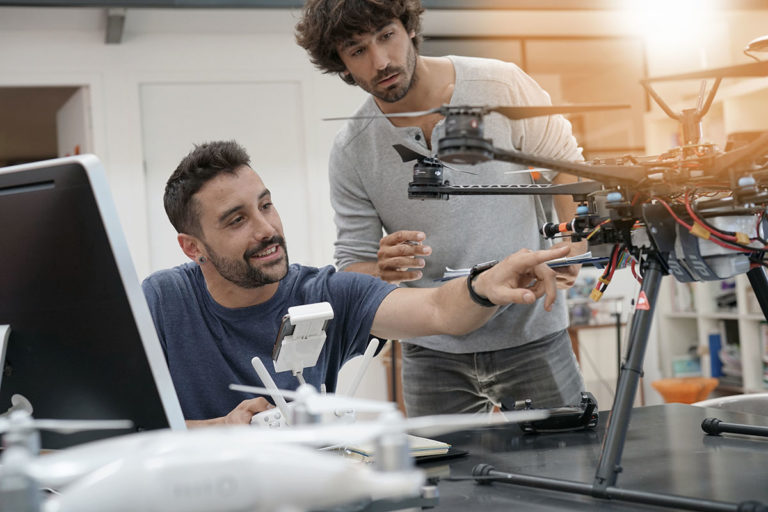 The training process is changing in 2021 - This bit gets technical
Why is it changing?
This is an attempt to harmonise the regulations for UAS across the whole of the EASA region and as a result it will make it easier for drone users to fly UAS in other European countries.
Great news, right?
What do the new regulations entail?
The new rules are based solely on risk and as such do not have 'commercial' or 'non-commercial' (hobbyist) differences, they are solely concerned with the risk the UAS poses; what type it is and where it is being flown in relation to the risks around it (primarily uninvolved persons).
This means that the new regulations apply to every owner of a drone that weighs more than 250g. 
STOP – I already have a PfCO!
As of the 31st December 2020, existing PfCO holders will have a choice as to what they do next…renew their permission for another year, and receive an Operational Authorisation with standard permissions' (OA) using their existing qualifications.
The expectation here is that they will convert their Remote Pilots qualifications over to the GVC within three years.

Or transition their operation to an OA under the new regulations by requalifying their pilots under the General Visual Line of Sight Certificate (GVC) or potentially see if they can operate solely under an A2 Certificate of Competence (A2CofC).
Any permissions or exemptions that have been issued to operators by the CAA will remain valid until their expiry date and may continue to be used, even if this is after the implementation of the new regulations. The overriding principle being that anything the CAA have authorised will not suddenly become illegal after this date.
The PfCO has provided standards and operating procedures that assist Insurance Companies and Health and Safety departments with ensuring a safe and competent drone program for a relatively infant industry.
It is unlikely that large organisations will drop the standards set out by the PfCO and allow all their operators to continue with just a A2 CofC, which is an individual qualification and could therefore lead to multiple pilots self-certifying their own training and procedures.
The new regulations are focused on risk and mitigation, rather than defining drone usage as recreational or commercial use. For these reasons, we believe it will become more difficult for companies to ensure total safety and risk mitigation of their operations if they have multiple pilots all flying under the entry level A2 CofC.
Legal? Yes, but not necessarily best practice for SME's and large organisations. 
After 31 December 2020, PfCO renewals will be returned as an 'Operational Authorisation with standard permissions'(OA). There are a few limitations with the 'hybrid' approach, mainly around remote pilots and their ability to operate under another company's GVC and not having the ability in having bolt-on permisson's like a true GVC.
Apart from this, you can continue to operate under the same exemptions.
Any new Remote Pilots will need to meet the GVC standards and on completion, they can be added to your OA. Note this position can only be maintained until 2023 at the latest.
Remote Pilots
Remote pilots (RP) are named individuals who have completed their PfCO training and have been issued a full category recommendation, but never submitted their own Operations Manual for an application for a PfCO for an organisation.
This area has the potential to catch a lot of people out! Whilst they can stay on as a named RP within an existing OA, their 'qualification' isn't valid if they decide to fly for another organisation/ business. They will then be forced to start again with a GVC course and a new application with the CAA.
What is the best drone course, GVC or A2CofC?
The best drone course will depend on what drone you operate and what you want to do with it.
Currently if you fly a drone under *500g like a DJI Mavic Mini then the A2 CofC drone course is the best choice. This will allow you to: 
Fly in the Open Category A2

Operate drones up-to 4kg

Flights can not be closer than 30m of uninvolved people or 5m in 'low speed' mode.
*Until 30th June 2022, you can fly any aircraft under 500g MTOM anywhere that is legal to do so as long as you do not intentionally fly over uninvolved people.
If you fly larger and heavier drones and your operation requires you to operate outside of the A2CofC limitations, then you'll need to consider a GVC Drone Course. All our GVC courses come inclusive of an A2CofC for reassurance and will enable your operations to be even more flexible!
This will allow you to: 
Operate in the Specific Category

Operate outside of the Open category

Fly any drone 0 -20Kg (25Kg from 1st Jan 2021)

Fly Closer than 150m horizontally from any kind
Breath……..in……aaaaand…..out! That's the technical bit done! 
In Summary
The new regulations SHOULD be introduced at the end 2020 – no commercial or non-commercial (Hobbyist) distinction

Operations that are low risk may be conducted with little or no training if in the right area using right aircraft type

Training (A2CoC theoretical test) will be required as operations in the open category become riskier i.e. closer to people or heavier aircraft

It will be easier to fly UAS within Europe
Three new levels of qualification/training
Basic Competency Test

for drone Flyers which is part of the Drone and Model Aircraft Registration and Education System (DMARES). Users must complete an online course and pass a 20 question exam. The current 'Flyer ID' registration test.

T

he A2 Certificate of Competence (A2 CofC)

– required to fly in the Open Category A2 (near people). Users must complete an online course and pass a 30 question exam. There is no practical flight assessment for the A2 CofC but operators will need to self-declare that they have completed training flights. 

The General VLOS Certificate (GVC)

is required for operations in the Specific Category. This requires operators to take a course which will be similar to the current PfCO courses. Theory, Operations Manual and Flight Skills Assessment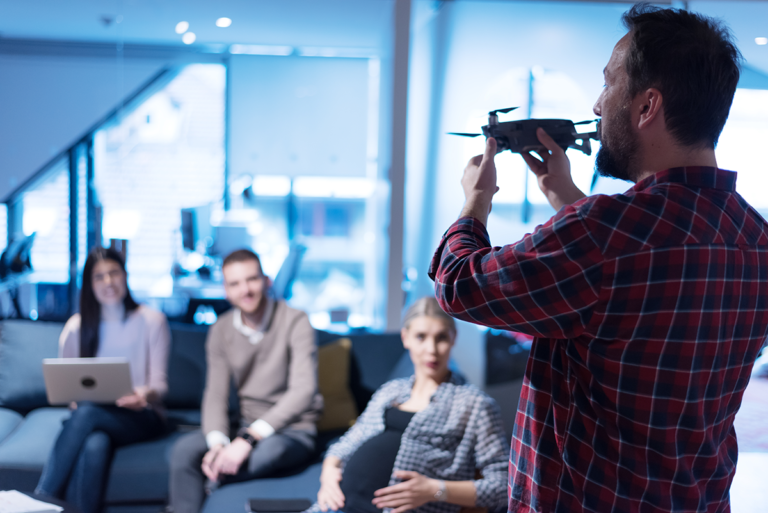 Consortiq will champion the new General Visual line of Sight Certificate (GVC) and will be offering top-class training to support the issuing of this qualification.
Our GVC also comes with the A2CofC as standard for no additional charge, so this is one less thing to worry about! This process will include both a practical and theoretical exam, and will efficiently prove whether or not a pilot is able to follow set guidelines and fly a drone under 'abnormal' conditions.
During the course, candidates will be required to produce an Operations Manual using our online tools to assist with the completion and upon completion will undergo a practical flight skills assessment with a flight examiner. Candidates will be required to operate to their Operations Manual procedures.
The GVC is valid for a period of five years. 
Exciting change has happened for Consortiq.
We are now a Recognised Assessment Entity, meaning we are an organisation approved by the CAA to submit and issue certificates on the CAA's behalf.
Is there an age limit on registering to operate a drone?
There is currently no upper age limit to apply for a PfCO or any of the new training requirements for the new regulations. 
Minimum age limits from January depend on the category and class of the operation: 
Private built UAS weighing less than 250g and toys in class C0 – No minimum age
All other UAS in the Open category – 12 years (there are exceptions under supervision) Specific category operations – 14 years 

To directly supervise another remote pilot – 16 years 

To be a UAS Operator – 18 years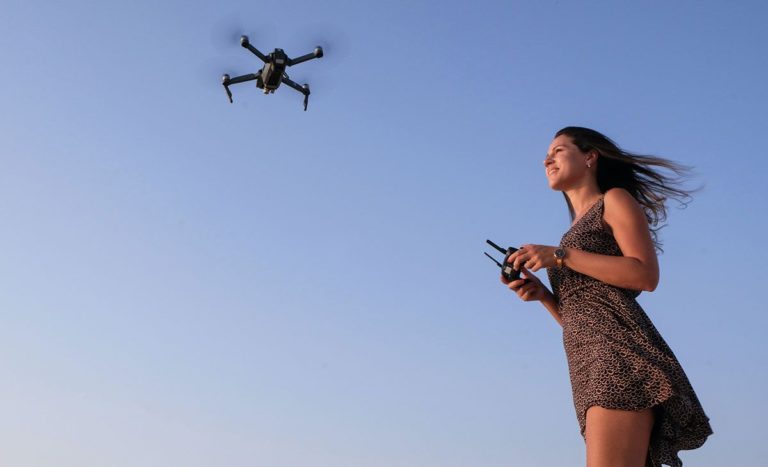 UK drone licences (PfCO-GVC-A2CofC) applicable abroad?
If you have obtained any authorisation from the UK CAA, it is valid throughout all 4 countries of the UK.
However, your PfCO and the new GVC and A2CofC will not necessarily be valid overseas. It's important to check the relevant authority in your destination country to ascertain local and federal requirements for flying SUAs.
Currently there isn't any central authority spanning multiple countries that issues drone licences; they remain approved exclusively on a country-by-country basis. As previously mentioned, the new, 2021 regulations will make it easier for operators to use their drones abroad.
It still won't be transferable just more recognised as a level of qualification. The goal is for any operation that would receive an authorisation in the state you hold an authorisation in should be authorised by any other EU state upon submission of the required paperwork.
Are you ready to see the world through a fresh pair of eyes?
Droning is a truly amazing activity.
Whether you're a hobbyist loving the experience of seeing your homeland from a never-before-seen perspective or a serious flyer shooting breathtaking bird's-eye imagery of the world far below, droning is liberating, stimulating and fun.
It captures the imagination, gets you out in the fresh air and shows you the familiar through unfamiliar eyes. What's not to love?
In order to fully enjoy droning, you must comply with the rules and regulations that are in place specifically to keep both you and the public safe. Furthermore, SUAs pose a genuine and severe danger to manned aviation, so it's imperative that you understand drone laws and, of course, obtain the right qualification and authorisations ) before flying.
Not only does your qualification protect you legally, it's also beneficial to both your clients and your business if you're making a living from the incredible data your drone is capturing.
And remember, ultimately, it is your responsibility to fly legally, safely and responsibly — no one else's.
Are you ready to take to the skies? Consortiq can help you attain the correct qualifications with our training.. We are industry leaders in drone training, consultancy and data acquisition. . Consortiq's bespoke training is tailor-made to you and your particular needs, from a specialist portfolio of configurable services and products.
Consortiq make it easy to find the training that's right for you.
Any questions or just fancy a chat about all things drone-y? Don't hesitate to get in touch with us today and one of our friendly team will be delighted to help you out! Together, Consortiq will take you to the skies.
Ready to Integrate Drones Into Your Organization? Contact Us Today to Get Started!