Facility Inspections: Are You Only Getting Half the Picture?
Drones are incredible tools, continuing to improve our world each and every day. The cost-effective nature of UAVs makes the technology an easy fit across countless industries. One of the best-known uses for drones is facility inspections. 
UAVs are ideally suited for building and facility inspections of all types. With powerful optics, obstacle avoidance sensors, AI software, and the ability to approach from virtually any angle, drones are simply the best tool for the job.
If you own or manage a building or facility, you can't afford to ignore the advantages of using drones. 
That's because drones provide the data you need to make highly accurate models of your facility. On the other hand, manual building scans are complex, taking days, or even weeks, to complete. Drones can accomplish the same task in a fraction of the time. 
But, as every facility manager knows, there are two parts to every structure: the exterior and the interior.
If you're only using drones to complete your facility scans and inspections, you're only getting half of the digital picture.
To fully reap the rewards of UAV technology for building inspections, you must also scan the interior. 
Why Is This a Problem for Facility Inspections?
Now, don't get us wrong – 3D models created with drones are extremely useful.
With the right payloads, they can highlight structural aging, points of heat loss, corrosion, and other signs of maintenance issues or possible failure points. It's even possible to get survey-level accuracy for measurements and testing.
And unfortunately, recent history highlights the need for such scrutiny. Tragically, people die due to the collapse or failure of structures.
Many of these tragedies might have been prevented if Building Information Modeling (BIM) was in use at the time. There are numerous tools out there for those with digital models of their buildings.
Unfortunately, most buildings were constructed before digital modeling was a reality, making caring for them exponentially more difficult. 
Now, modern buildings are constructed in both the digital and physical worlds. When using BIM, facilities benefit from highly detailed digital twins making building management much more straightforward. 
If your building doesn't have a digital model that covers the exterior and interior, your work is undoubtedly more complicated and time consuming. Your facility inspections must be completed manually, taking hours away from correcting issues and focusing on other tasks.
And, manual checks tend to bother residents as well. 
Additionally, without a digital model of all parts of the structure, you are likely using outdated building management software that is expensive to license and challenging to teach new team members.
There needs to be a better way, right?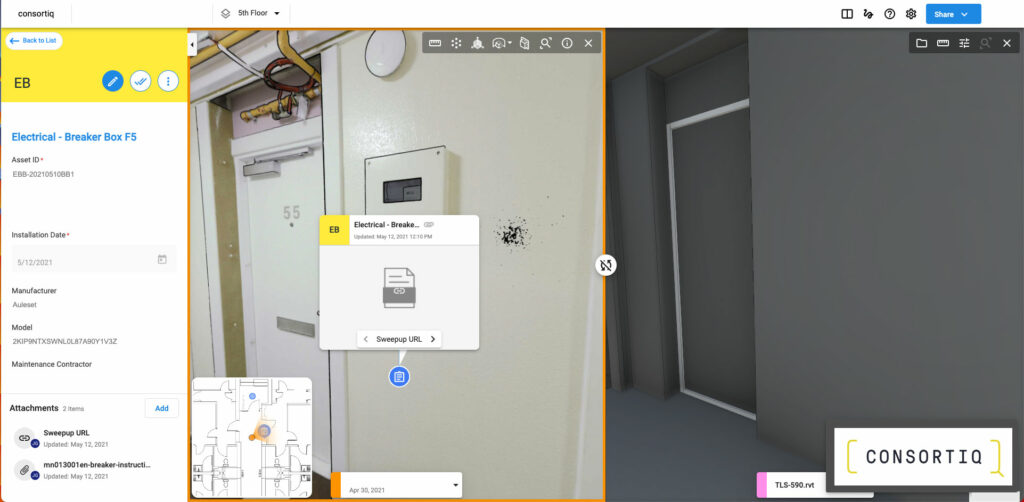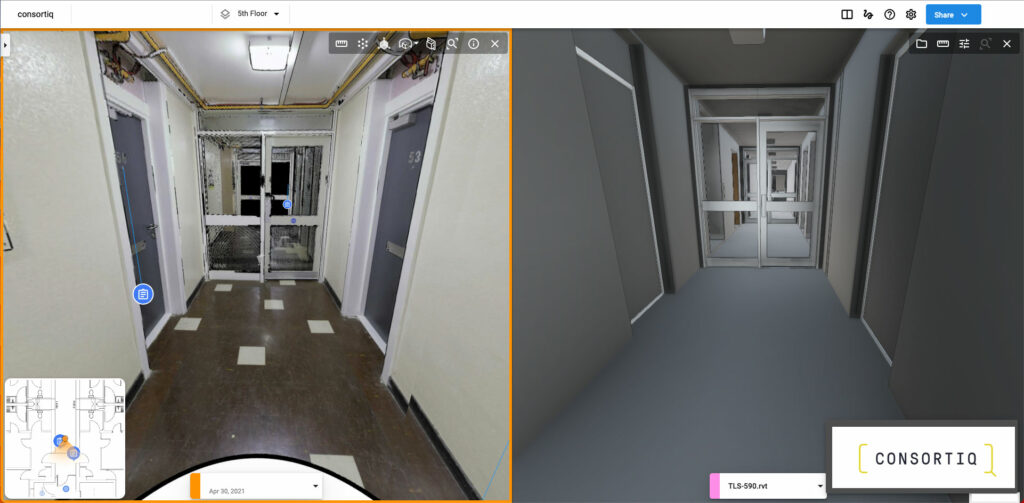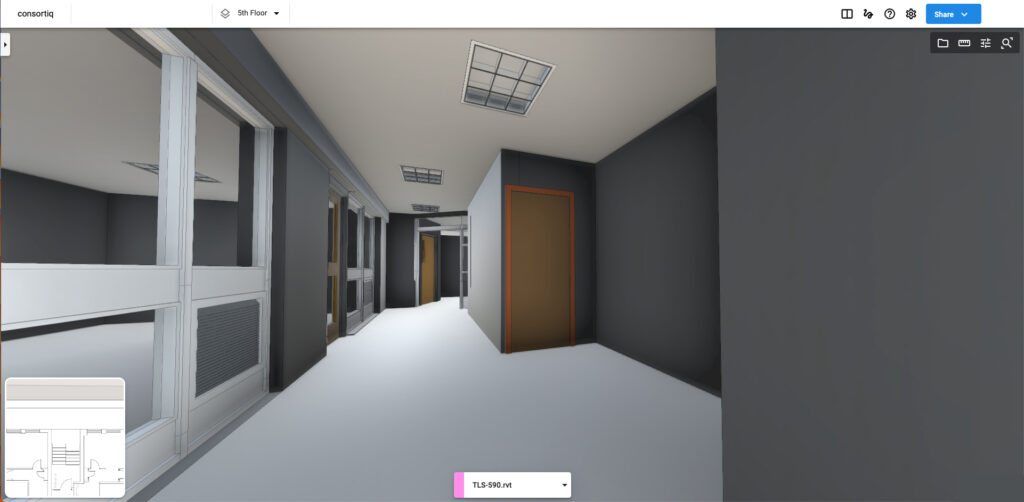 Combining internal 3D scans with drones is the ultimate combination for mapping any facility.
In the same way that UAVs can produce detailed 2D and 3D maps of a building's exterior, LiDAR and other methods of 3D photography can map the inside of a building. 
These tools produce powerful data, with a wide variety of uses.
Engineering tests, trend analysis, 3D walkthroughs, and project planning are made simple thanks to the pinpoint accuracy of interior 3D laser scans.
In fact, up to 81% of architecture, engineering, and construction professionals agree that 3D walkthroughs are the superior method for communicating site conditions.
Imagine having a detailed map of your structure that can be accessed from anywhere, at any time. Maintenance teams can review every roof tile and pipe joint from their office computer. You can even access and update your records from across the globe, if you like.
If your building ever changes hands, you no longer need to fumble for lost or forgotten paperwork during the transition of ownership. All of your facility inspection records are stored in one convenient location.
And, if something terrible were to happen, such as a fire, these digital records mean you'll never lose access to critical data that could otherwise be destroyed.
Programs with a user-friendly interface can quickly call up any section of the building for analysis and planning. The data can empower teams across the globe to make better decisions, ultimately keeping structures and people safe. 
Planning for preventative maintenance is much easier with accurate 3D building models. Using these methods for facility inspections is less invasive, saves time, and helps make record keeping easy.
They also provide greater detail than a manual inspection could ever realistically produce. 
It's great if you're already sold on drones for mapping your buildings. You've probably already seen the fantastic benefits of UAV technology, especially for facility inspections.
That said, take the next step and bring your inspections to the next level with interior 3D scans.
When you combine aerial exterior digital products with interior digital mapping, you gain the most from the digital modeling world.
Your facility inspections will be more cost-effective, maintenance planning and record keeping will improve, and you'll have a digital twin that can be analyzed from anywhere in the world.
Get the whole picture of your facility with a combination of drones and 3D scanners.
—
At Consortiq, we don't just just specialize in the use of drones. We specialize in the capturing of data, both inside and out, through the use of cutting edge technology.
Once the data is captured, we can transform it into an incredible 3D model, creating a convenient, central location for sharing and maintaining your building's most important data management needs.
With headquarters in both the UK and US, Consortiq's team of trusted professionals is ready to help you get started today. Just contact us using the form below and we'll be glad to help!
Are you ready to find your better way?
"In just a few hours, Consortiq completed an entire building scan, which would have taken weeks otherwise. We likely saved tens of thousands of dollars in resources, and have a better overall solution!"
"The digital twin was created quickly, and the software is so easy to use. It solves a lot of cross-department coordination issues. The Consortiq solution certainly aligned with our vision."
Ready to request your risk-free digital asset modeling demo? Just fill out this form to get started!