Why your drone safety program is so important
Over the last few years, many drone applications have increased the public's awareness of UAVs, and has fueled a continued growth of the industry.
The pandemic, in particular, showed the world how drones were capable of serving in capacities beyond that of simply a flying camera. 
When drones prove their benefits to society overall, such as the delivery of vaccines and other medical supplies, public opinion generally improves.
However, one of the easiest ways to lose the public's trust is through safety incidents. Since UAVs first took to the air, concerns over mid-air collisions and drones falling from the sky have lingered.
In order to keep the drone industry expanding, everyone needs to do their part in keeping their operations safe.
Whether your UAV operation consists of a single aircraft or a whole fleet, the value of a drone safety program can't be overstated. Drone safety programs help keep your operations moving efficiently, confidently, and minimize unnecessary risks.
And, while a well-developed program must be tailored to the needs of your organization, they generally include a few standard components.
Whether in the form of a manual or training modules, your program should identify roles and qualifications, safety practices, accident reporting procedures, and ongoing training.
If necessary, experts in the UAV field are always good to consult when developing your program.
Minimum Requirements for Your Team
Drone safety programs start by identifying the roles and qualifications for each member of your UAV program. These will likely already be outlined in your operations manual, or standard operating procedures.
When defining roles for your drone safety program, you'll want to expressly state the minimum requirements for each team member, such as licenses or certifications. 
However, you can go a step further, specifying a minimum number of logged flight hours, completed safety courses such as those offered by OSHA in the United States, and perhaps even first aid training.
Taking the time to think of the appropriate qualifications ensures a standard level of expertise across your team, even when a new team member joins your organization.
Drone Safety Program Best Practices
This section of your safety program outlines what your organization defines as professional flight operations.
Even though most accidents happen when the drone is in the air, accident prevention begins before it ever leaves the ground. As a result, program managers need to identify proper safety precautions for every phase of a flight.
A pre-flight checklist is a great way to ensure everything is ready and safe to go, while a post-flight checklist confirms that the mission is appropriately concluded after landing.
When building in-flight safety standards, look to meet or exceed the legal requirements in your region. Requirements for minimum visibility, altitude restrictions, weight limits, and flight-over-people are a great place to start when building your safety program.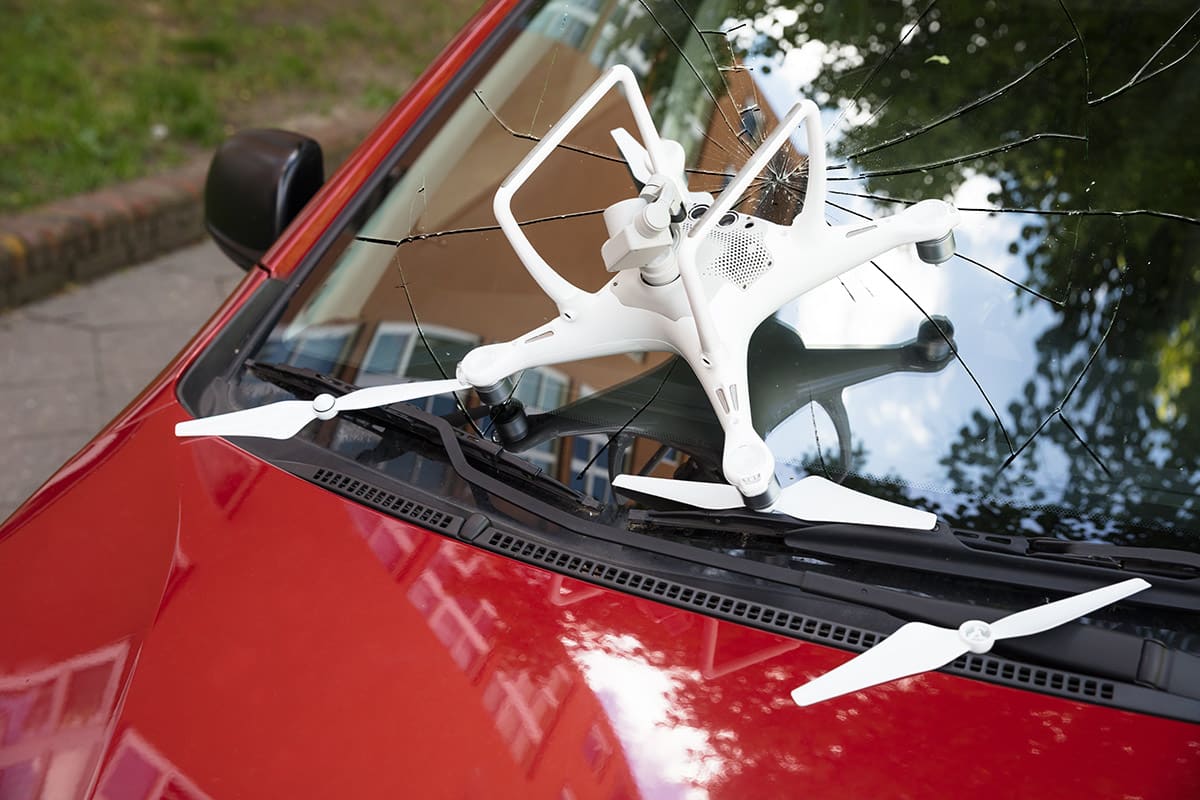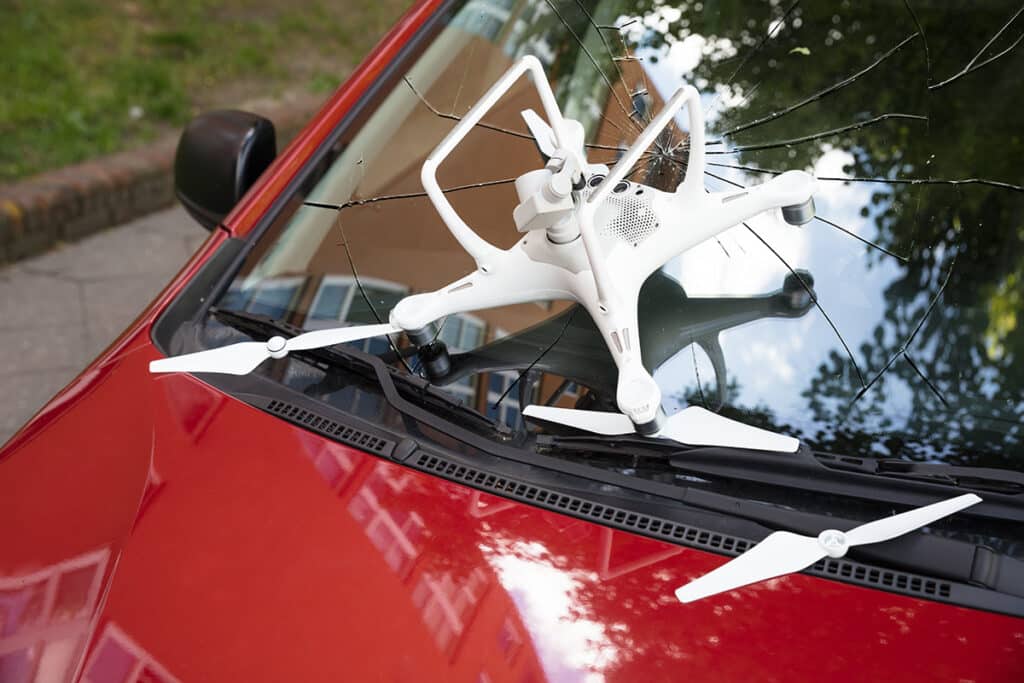 Even with great care, accidents happen.
As a result, you'll need to make sure that proper procedures and forms are in place for your team, in the event there's ever a mishap.
Mid-air collisions, injuries from propellers, battery fires, and power losses resulting in a falling drone are all examples of events that should be planned for.
Accident forms should allow for all the details of the incident to be recorded, including witness statements, specifics required by insurance carriers, and the legal requirements for your region.
Make sure forms point out where and when your team needs to collect additional evidence, such as photographs or video.
You'll also need to identify who your team needs to contact following any accidents, and a standardized method for collecting and cataloging these reports.
A final point to consider while building your safety program is how to keep it current and functional. At a minimum, you and your team should have annual refresher training.
Additionally, new members of the team should always start their employment with the right training.
Your drone safety program should also be a living one. Regulations often change, and your program needs to reflect any new rules or laws.
As a result, it's a good idea to assign someone the responsibility of updating your program at least once every quarter. And, if there is an accident, exam your safety manual to see if changes need to be made, in order to avoid similar problems in the future.
Your drone program is an essential part of your business, and making sure it runs safely is a top priority.
By creating an official drone safety program, you'll give your team the confidence they need to perform their duties, as well as limit any unfortunate accidents.
Build a program that meets both your organizational needs and the regulatory requirements for your region. Make sure to define roles and responsibilities that need to happen before, during, and after every flight.
When you have a quality drone safety program in place, you and your team will be flying long into the future.
If you or your business needs assistance creating a safe drone program, Consortiq is always here to help.
We can review any procedures already in place, or create one for you. Consortiq has already helped over 1,000 pilots and organizations improve their safety operations, and we look forward to working with you, too!
To get started, just complete the form below, or call us (numbers at the bottom of this page).
We'll help you find your better way!
Ready to Integrate Drones Into Your Organization? Contact Us Today to Get Started!