Drone Solutions For Your Business
Build a drone program for your organization — whether you're a private business, a government entity, or a non-profit organization — with a team of industry experts with real-world experience. From training courses and unmanned data services to development of company procedures, our industry experts employ their real-world experience to help you develop a safe, effective drone strategy that complies with your specific regulations, no matter where you are in the world!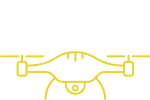 Drone Training
With hubs in the United Kingdom and United States, we offer a range of expert and tailored organizational drone training to companies across the globe.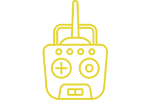 Drone Consultancy
Not sure which drone to use, or how to write your UAS operations manual? Do you need an FAA 107.29 Daylight Operation (nighttime use) waiver. We'll help you create a safe, efficient & compliant program.

Unmanned Data Services
Do you want the drone data, but you'd rather leave it to the experts? Our pilots offer everything from site inspections to land surveys, and everything in between.
Drone Solutions - Training
GVC & A2 CofC Course For Individual Pilots
Earn your General Visual Line-of-Sight & A2 Certificate of Competency in the United Kingdom, and take your drone to the sky for just £899+VAT!
A2 CofC Instructor-Led Course
Earn your A2 Certificate of Competency in the United Kingdom, and take your drone to the sky for £199+VAT!
A2 CofC Online Exam
Earn your A2 Certificate of Competency in the United Kingdom, and take your drone to the sky for £99 +VAT
Custom UAS Course
Not all courses are one-size-fits-all. We develop focused training for the UAS skills you need. Enhance your practical flight training Create the right drone course for your organization that fits your specific needs. 
FAA Part 107 Essentials Plus (US)
Complying with FAA Part 107 regulations can be quite daunting for the typical drone user from a non-aviation background. Get the tools you and your team need to become certified remote pilots in the United States!
2020 Drone Training GVC (UK) For Business
Get everything you need to know and test your knowledge and practical skills for you to earn your General VLOS Certificate in the United Kingdom.
AUVSI Trusted Operator Program
The roadmap you need - the guidance you seek to qualify as an AUVSI Trusted Operator. Consortiq is an authorized training provider for the Trusted Operator Program 1, 2, and 3 certifications.
Train-the-Trainer
Drone Integration Training
Are you ready to start or scale an internal drone training program within your organization? This course will teach you both advanced theory & practical flight operations, and how to deliver these concepts to your UAS operators.
Aerial Surveys
Want to add an additional skill that is used within the construction industry? Our Aerial Surveying course forms part of a range of solutions, including photogrammetry, that can be conducted using an UAS/drone.
Drone Solutions - Consultation
Our tailored UAS consultancy packages follow aviation best practice techniques and cover a range of disciplines. We offer unique drone solutions that allow clients to validate any assumptions about the commercial viability of unmanned technology before committing further investment. Our goal is to create a safe, secure, compliant, and cost-effective UAS strategy for your organization.
Drone Solutions - Unmanned Data Services
Do you want the UAS data without the risk & effort? Our experienced remote pilots will do the work for you! From wide area mapping & photogrammetry to structural inspection and real-time kinematic (RTK) surveys.
Global Emergency Response
Rapid Deployment for Disaster, Aid, and Relief Support
Search and Rescue Support
Security and Surveillance
Disaster Recovery and Building Support
Infrastructure (Energy, Oil & Gas, Transportation)
Thermography
Buildings/Structures
AI-Assisted Processing
Photogrammetry
LIDAR (Remote Sensing)
Aerial Photography/Videography
Real Estate
Cinematography
Time Lapse
Get Started With Your Perfect UAS Solution Today!