When to Use Remote Sensor Platforms (ROV)
A series of insights brought to you by the Consortiq team
Can remotely operated vehicles (ROV) improve unmanned aircraft systems (UAS) operations? 
Yes, UAS, otherwise known as drones, are technically ROVs, but the term ROV often pertains to underwater or land-based platforms. 
So how can these platforms be used with, or instead of, UAS?
At Consortiq, we focus on UAS training and consulting. Many of our clients are well-diversified, thus they conduct various tasks that require innovative approaches. 
Some of these tasks are better suited to UAS because of efficiency, cost saving, and safety concerns. That said, when a client presents us with a pain-point in their operations, we instinctively look for a UAS solution. 
Recently, though, that's changed. Now, we look for innovative solutions that use ROVs. 
Here are a few specific conversations that prompted this change in approach.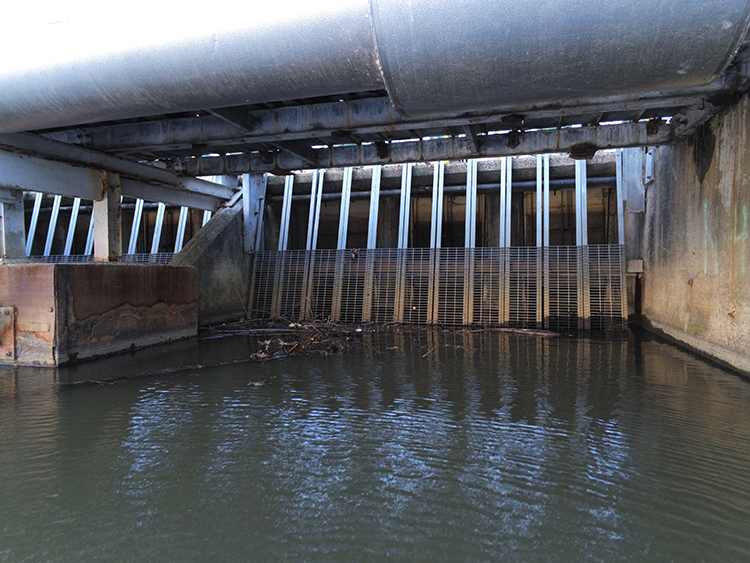 Using a Ground-Based ROV
While providing flight training to a large company, our staff was given an overview of some of the nearby infrastructures. 
The clients explained how they used their then-current UAS fleet to inspect the transmission and distribution lines. The also mentioned that they use UAS for dam inspections, and explained the importance of looking for surface issues, such as cracks and erosion. 
They wished that their system would allow them to look for erosion under the concrete spillways. Because unknown leaks cause the earth underneath the concrete to erode to the point at which the structure fails, without visible evidence, it's difficult to identify the issue before it becomes a greater problem. 
The solution, under those circumstances, was to use Ground Penetrating Radar (GPR) to look for the voids underneath the concrete. Although there have been some operations using GPR on a UAS, it still has a lot of limitations. So, the thought was to use the standard application of GPR, which is a type of cart that someone would push or pull across the ground. 
The problem was the grade of the areas in need of inspection. It would be difficult, at best, and too hazardous for a person to try and operate the conventional system in that environment. 
Yes, remotely operated GPR systems exist. However, they're fairly bulky, and not really conducive to steep grades. 
The situation reminded me of a presentation I attended once, which chronicled a proof-of-concept test of GPR with an ROV for a similar application. It used a tracked ROV that was low and wide, and a tether could be attached to it for use on very steep grades. That was the perfect solution for problem at hand, and it didn't involve a UAS.
Another client with which we work has a large amount of chemical production sites. 
They use UAS for the standard visual and infrared (IR) inspections, and they mainly focus on corrosion, damage, and compliance. The majority of their structures are open and accessible to UAS, and it's a perfect use case for reducing cost and exposure to risk while increasing efficiency. 
In one specific case, for one of their devices, a recurring inspection would have cost upward of $500K due to downtime manpower needs, and the cost of erecting the scaffolding required. For that situation, using UAS made sense. 
That operation was so successful that the client asked for a similar solution related to a container, which also required recurring inspections. Cost-wise, the situation was similar because decontamination was required prior to human entry. 
So, we'd use a UAS, right? 
It was possible. However, it'd be challenging. 
The container included internal structures, so it wasn't just an open void. And, along with additional complexities, this was a GPS-denied environment, so we needed to use an additional platform. 
Sure, it could be done. There are specialized UAS made specifically for that type of use. But, we wanted to find a way to get it done for less money and with minimal risk. We decided to, again, use a ground based, tethered ROV with a mast-mounted sensor. 
Using an Underwater ROV
The same client who needed a solution for its container had another challenge. 
Some of the organization's infrastructure was located under water, and the team needed a way to get temperature measurements and general inspection photos. They tried using IR on a UAS, that didn't work. Thus, we offered the idea of an underwater ROV (UROV). 
In recent years, UROVs have really advanced. Entry level systems now cost less than $1,000. Granted, the industrial systems with expanded abilities cost much more. But now, at least, they're more attainable for simpler tasks. 
And, it's much easier to ask for a $500 proof-of-concept project budget than it is to request $100K to fix a major issue.
Bringing It All Together
There are many other ingenious ways to use ROVs in addition to, and including, the ones I outlined. 
Every time we're presented with a problem a client needs to solve, we step back and think about which platform is the best to use, as opposed to trying to make their specific platform work as the solution. 
Also, there may be times when a UAS is the best option but, it's not feasible due to regulatory requirements. That's when an ROV, while not the preferred solution, might be the best one.
Need help creating the best drone solution for your business? We're here for you! 
Contact us today by completing the form below.
Ready to Integrate Drones into Your Operations?