UAS Night Operations: Are You Still in the Dark?
Lessons Learned – Part 2 of 4
A series of insights brought to you by the Consortiq team
I'm seeing a lot of good advice from people in the unmanned aircraft systems (UAS) industry.
They're advising operators to take advantage of any down time they may have during these unprecedented times. One of the most prevalent bits of advice offered is to spend some time applying for waivers/exemptions to help expand your business when things get back to normal. 
In the United States, one of the most popular options is the Part 107.29 Daylight Operation waiver for UAS night operations, with just under 4,000 issued, as of April 22.
So, why would you want to operate a drone at night?  Why do you need a "waiver," or permission? And, how do you get one? 
In this edition of "Lessons Learned," I'll share the insights I gleaned from the process of gaining that waiver.
Why would you want UAS night flight permission?
One of the more commonly publicized and discussed applications of UAS night use is in support of first responders. And, it's easy to understand why. 
Here's a closer look at how these tools can be used at night:
First Responder Services
Generally speaking, emergencies tend to occur at unpredictable times. That said, first responders must be able to operate in all conditions, and under any circumstances. 
Perhaps an emergency arises in which they need to  locate a person or make an assessment of an area during the night. The ability to augment a search-and-rescue mission, provide situational awareness in conjunction with law enforcement, or assist in a rescue or natural disaster operation at night may be desired … and even necessary.
Thermal Sensor Inspections
Many uses of thermal sensors benefit and, in some cases require, use at night. Not specifically due to the lack of light, but because the temperatures of objects change once the sun goes down. 
Although I've used them for quite a while — specifically in piloting group 3 UAS during my military deployment — it wasn't until recently that I had formal training with thermal sensors. 
While attending a FLIR-hosted UAS thermography course, I began to understand how the time of day, or night, affects the accuracy and efficiencies of thermal sensors. 
For example, performing a roof inspection for water penetration requires a certain set of environment conditions. It isn't simply a fact of waiting for the sun to go down – you need to allow time for the various materials to emit the heat they absorbed from the sun during the day. If you intend on offering this type of service, a daylight waiver for UAS night operations is almost mandatory.
Cinematography Services
A couple of my friends pilot UAS for large movie and TV productions. 
As you can imagine, a lot of these shots must be taken at night for artistic and storytelling purposes. Of course, if your target market includes that type of clientele, you likely wouldn't get much business without the ability to operate at night.
News/Media Services
Like first responders services, news and media coverage requires a reactionary response.
News happens all of the time, and the event you may be called upon to cover is very likely to occur at night. Whether you operate full-time or exploring a freelance role in the news and media industry,  night operations will certainly come up at some point.
Creating Your UAS Night Operations Plan
Are you able to make a case for requiring any of the above-listed services? 
Even if you think you might have a need for any of these types of operations in the future, you would be well justified in applying for a daylight waiver. 
So, let's say you've made the decision to add UAS night operations to your quiver. What's next? 
Basically, it comes down to two action items, in this order:
1. Deciding how you will operate safely at night, and
2. getting permission from the FAA for UAS night operation. 
Now, you could reverse the process and attempt to get approval beforehand but, in the end, you will still have to address the first item. Thus, creating a night operation safety plan first will make the next step much easier.
So, if you go down the route of a copy/paste waiver submission — using someone else's verbiage or simply paying a service for someone to create your application — you will have additional and potentially more troublesome work during the planning phase.
Here is my recommendation:
First, visit the FAA waivers sections on the administration's website. It offers a lot of great  information. With a quick search, you'll even find a sample "approved" daylight-operation submission. 
Personally, I found the waiver safety explanation guidelines most helpful. 
In fact, I used this information to craft Consortiq's own night operations section for our operations manual. I didn't use it strictly as bullet points for my submission. Instead, once the policy was created, I used that to craft my submission. 
*Pro Tip: Take a look at the waiver submission page/form before you start this process. One thing I learned was that you are limited to the amount of information you can enter into the online form. I crafted my submission document with the intent of copy/pasting it into that provided form. Unfortunately, it was 15,000 characters over the limit! For that reason, I had to spend extra time condensing and editing it. I felt as if I lost valuable and crucial operational safety information. Inevitably, on the next page I discovered that you're able to upload entire documents, regardless of size, prior to submitting your application.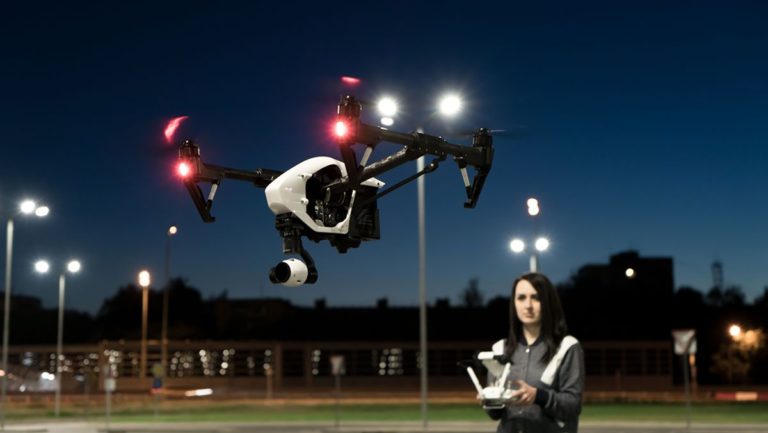 Considerations when crafting your night operations procedures
Our procedure is broken down into three basic areas: Training, operations, and hardware. 
All of which were important to the waiver application. The FAA provides solid information on the training aspect. For example, it explains how low light affects visual acuity and some of the phenomena you can expect to experience while operating at night, specifically in an aviation setting. 
Be sure you pay attention to the bullet points of the specific training the FAA looks for as well as the record keeping aspect. Consider adding in additional requirements such as recurring training and currency requirements.
How to implement procedures
This should simply be an addendum to your existing operational procedures in your operations manual.
Related: Need Help Writing Your UAS Operations Manual? We've Got You Covered!
One important thing to keep in mind is that your night operation procedures should not have to re-state all of your existing procedures. For example, you don't need a section about your standard weather assessment. Just because you are following a specific set of procedures for night operation, your other procedures still apply. 
Use a statement such as, "These night operations procedures do not override the necessity of reviewing and complying with any existing, new, or amended company policy or procedure or any content published in the Federal Register by the Federal Government of the United States, the appropriate National Aviation Authorities, or any local/state regulations where RPIC intends to operate." 
This should help you focus on the necessary information, and keep you from getting derailed by trying to cover everything related to your other procedures. Remember, this  document is devoted to night-operation-specific topics. 
Pro Tip: Using the terms, "when feasible," or "when doing so will reduce risk," can help show that you are aware of certain risks, and that you will do all that you can to mitigate those risks without pigeonholing you into a process that may not always be necessary.
Naturally, as you are crafting the above-listed topics, hardware should come to mind as you consider factors such as mitigation. As you identify risk mitigation and the items necessary to meet regulatory requirements, you may come to find that a daylight waiver comes with certain financial impacts. 
Now, keep in mind that, just because you attest that you will use certain hardware during your operation, it doesn't mean you must have these items when you submit your application. You only need them when you conduct an operation. 
In our case, the cost of additional hardware was minimal. However, this may vary, depending on the platforms you intend to use. 
The anti-collision light is something that immediately comes to mind. But, make sure to also consider other items, such as handheld lights, that don't impact night vision. Then, think about communication between the crew. 
Maybe you specified that, as a backup, everyone will have access to a two-way radio? You'll be surprised with the amount of additional items that come to mind as you create your night operations safety plan.
Now, it's time to get that daylight waiver. 
The process is free, and it can help you generate more jobs and revenue. And, if you need support along the way, we're here to help!
Ready to Integrate Drones Into Your Organization? Contact Us Today to Get Started!