Meet the Team – Bryan McKernan
Chief Revenue Officer at Consortiq
How long have you been with CQ and what got you interested in this industry?
Four years.
I got thrown into drones at the Pentagon with the Marine Corps.  Listen to my podcast episode – it's all there!
What sort of things have you done to make the transition to remote work better?
Remote work has forced us to communicate via Google Meet with the team, and one-on-ones with team members monthly, which I used to be really bad at. This has forced me to do [those one-on-ones] more, which is good. 
Historically we worked side-by-side daily, so the need to catch up or conduct one-on-ones were not as critical. 
Remote work has definitely made working out easier, and I make it a priority, midday, to get away from my screen. Easy to do since I am home and thank God for Peloton, the treadmill, and my full weight set!
How do you feel that the company has adapted during the pandemic, as a whole?
We have always worked remotely with our global team, so not a huge change to be honest. 
I think we adapted well. However, it has been a struggle to conduct some of the thought-and-planning sessions we used to do, due to the fact we're not together daily. 
Now, we have to schedule those sessions in order to accomplish that goal. It is easy for people to work in isolation and conduct silo operations while working at home.
We have started to offset that by bringing people into the office once or twice a month in order to plan and strategize while adhering to strict COVID guidelines to ensure we're keeping our employees safe.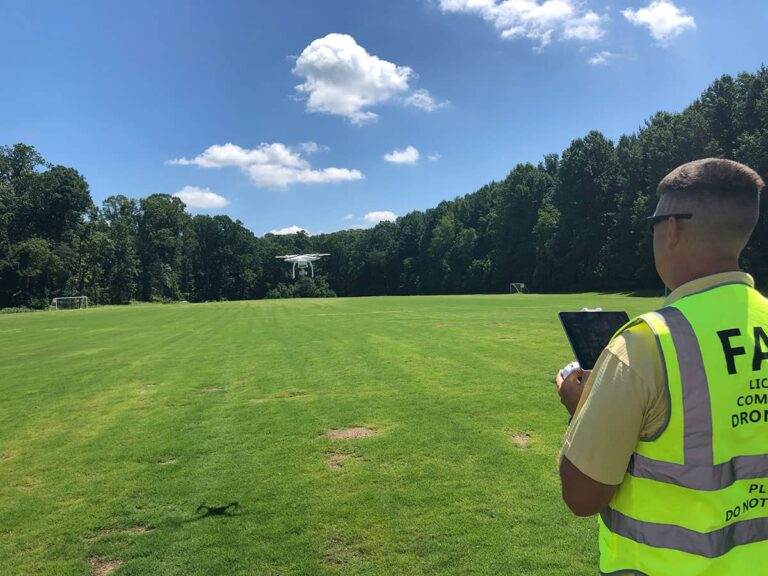 What sort of things do you see happening in the drone industry in 2021?
I was REALLY pleased to see the FAA release their new rule for Remote ID, flight over people and night ops. 
Not only will this relieve the pressure and ease the restrictions a bit on remote pilots, but it is also the first step to pave the way for BVLOS operations. It also creates a new commercial market for OEMs to start building out kits to meet the regulatory requirement, e.g. Remote ID. 
In my opinion, this is awesome for companies looking for a more concrete business model based off of a regulatory requirement. Lucky them…
Tell us a little about yourself.
Family is priority number-one, and spending time with them and supporting them is huge. 
Having served 20 years in the U.S. Marine Corps, I missed multiple holidays, birthdays for my kids, games, shows, and plays. I vowed I would never do that again, if possible. 
Fortunately, Consortiq has been a fantastic company supporting me and my family in all that we do. With that I have zero issue sacrificing for the company when needed, because I know they have my back and I have theirs.  
I like to snow ski, fish, go on my boat, and play guitar. I [also] coach football.  Not serving in the Marine Corps anymore created a void that I needed to fill, not only to pass on 20 years of leadership skills, but most importantly to mentor young men who are missing that male role model in their life or who come from marginal means. 
It makes me very happy to see them respond to discipline and thrive and succeed on the field and in the classroom. I also love mixing it up hitting/blocking, and getting hit at the line-of-scrimmage at practice nightly, except the next day when I cannot move!
Ready to Integrate Drones Into Your Organization? Contact Us Today to Get Started!