Meet Consortiq's Newest Chief Drone Pilot: Wyatt Filipowicz
Wyatt Filipowicz recently joined Consortiq as Chief Pilot.
Given his extensive experience with industrial inspections, as well as a variety of other UAS use-cases, Wyatt has been a great addition to the Consortiq team. Before joining Consortiq, he was primarily focused on utility inspections for Southern California Edison, while also conducting post-hurricane damage assessments, tether-powered drone traffic surveying, high-resolution mapping, and thermal roof inspections. 
We recently interviewed Wyatt and asked him for his opinion on some of our most frequently asked questions.
How did you first get into the drone business?
I got into drones about ten years ago, right when DJI came out with their first-generation [of commercial drones.]
At the time, I was working in roofing and kept having incidents and having to go up on ladders, and thought to myself, "there must be a better way to look at roofs." I got a drone and started to use it to look at roofs whenever I could do that instead of climbing on them.
From there, as I gained more expertise, the opportunities accumulated, and my focus shifted from roofing to using drones across a variety of sectors.
How did you gain expertise in utility inspections?
I could tell that drones were going to be huge and started using them for everything, including inspecting roofs and buildings.
There weren't many people doing it at the time, so I built a reputation as someone with a unique capability. Then, by word-of-mouth, I got an opportunity to use my drone in Florida to do damage assessments after Hurricane Hermine [in 2016] … for a power company, and I went for it. It was thrilling being able to provide crucial solutions in that situation. 
[Later], I got the opportunity to go out to California after the wildfires. There weren't many people with sufficient experience inspecting power lines with drones.
The requirement was around 50 hours minimum experience inspecting power lines, and there were maybe a dozen people with that much experience in the whole country, so again, I was able to bring a critical set of skills to the table.
I actually spent about a year inspecting power lines for PG&E, and then, wound up going back for a second round of inspections for Southern California Edison, inspecting their lines. 
I surprise myself when I realize how many thousands of hours of UAS flight experience I have gained over the last few years.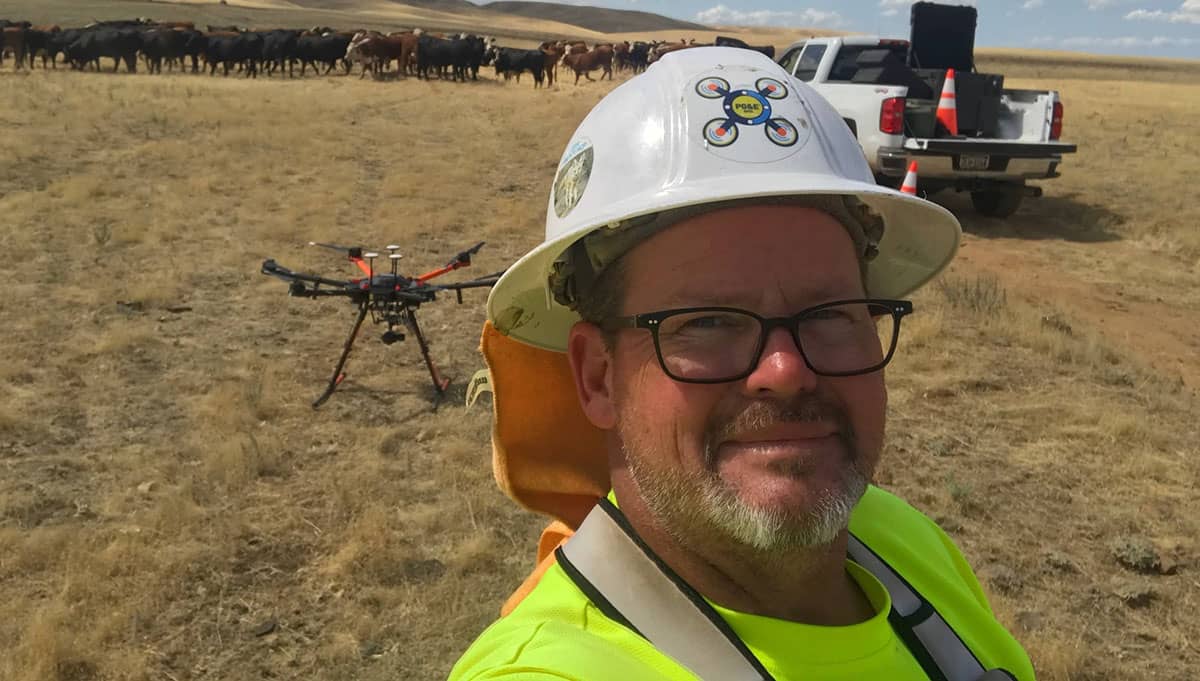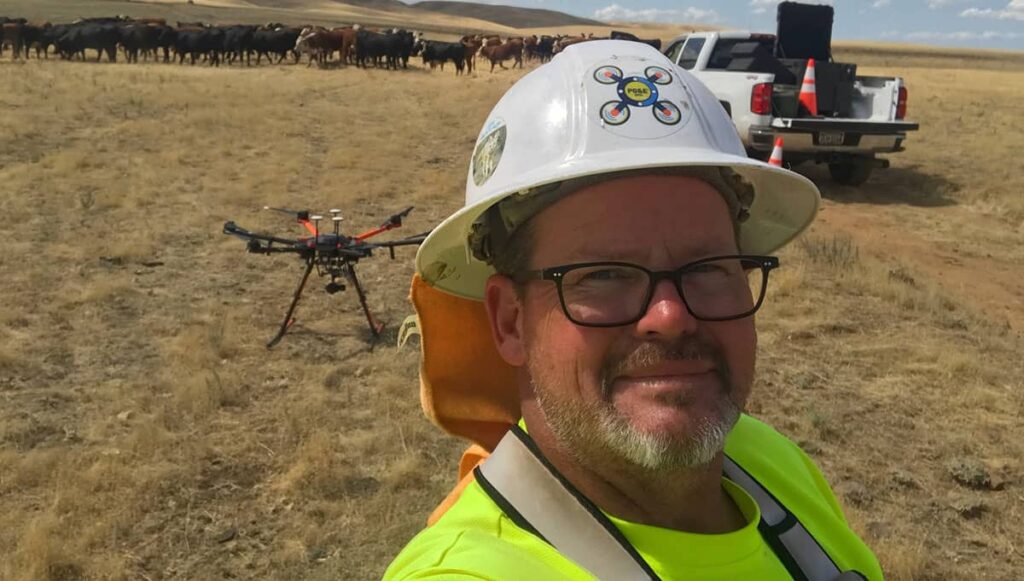 How did you come to your current role at Consortiq?
While I was out  in California [inspecting power liens for Southern California Edison], I had been talking to Ben Snyder [U.S. Ops] at Consortiq, because I was interested in getting AUVSI TOP certification… I saw that as an up-and-coming standard, [and a good way] to differentiate myself from the many drone pilots in the US.
There are tons of drone pilots in the U.S. Everyone thinks they can fly a drone now, and do the work with it, so companies are going to start looking to advanced standards to be more selective in who they work with. 
Ben told me that Consortiq was actually looking for a chief sUAS pilot in command, put me in touch with Bryce Allcorn [Consortiq's Principal Consultant & Head of Global Operations]. We discussed it over a few weeks and decided it was a good fit, so I started working with Consortiq last  year.
In the US, there's been a lot done to make it harder for government agencies to use Chinese drones, but DJI remains the foremost manufacturer among private sector users. In your opinion, what have manufacturers like DJI contributed to the UAS sector?
DJI has contributed quite a bit to the UAS sector.
They have given people something easy to use off the shelf that they can customize. They've sparked some ingenuity and really helped get the drone sector going in the US in the early days.
The regulations are the biggest blockers right now to people getting the most out of drones that they can, especially the limitations on Chinese-made equipment, like DJI platforms. [These regulations] have made government agencies and contractors shut down their entire fleets, because it's so hard to be compliant.
There are only five manufacturers whose drones meet the DoD's requirements, and they can't yet compete with DJI on price relative to capabilities, so that's a hurdle that needs to be addressed.
What are the biggest blockers you see people encounter to using drones to their full potential?
Outside of the regulations surrounding Chinese-made platforms, another blocker is that there's still quite a lot of stigma in the general public.
I've done a lot of mapping work across the U.S. and encountered a lot of friction from the public, mostly older people who think you are spying on them if you're using a drone.
What excites you about the drone industry right now?
A lot of companies are finally adopting drone technology now.
Previously, it was so hard to get big organizations to make changes, but they're finally doing it, and it's exciting to see. Consortiq does a lot of training for big corporations that are building drone programs in-house, and these are large fuel, electric, and infrastructure companies, as well as departments of transportation.
It's great to see such big entities seeing a high return on investment in both drone technology and safety, because it means that there will be an increase in demand for drone solutions, and increased public and government acceptance.
When you envision where the drone industry will be 10 years from now?
Blockers aside, I think it's important to not lose sight of how much progress we've made in recent years.
We're like the Jetsons now, with flying cars, robots, and all, and even though we have a long way to go, in our lifetimes, people could have their own private drone taxis. 
As far as the work and industry are concerned, everyone is trying to automate, to take human factors out, and I think more caution is needed in this.
It's important to keep the human regulatory factor in drone operations and make sure that the human in the loop is able to mitigate mishaps and effectively make sure the drone will do what it's supposed to do.
Now that you're working for a global company, have you noticed any use cases, regulations, or any other trends in the drone sectors of other countries that you'd like to see in the US?
 It would be nice if we had more stringent regulations [about who can operate a drone professionally] in the U.S.
In the UK, they have to do a flight assessment, which ensures that professional drone pilots meet at least the minimum acceptable standard of proficiency before they can operate. It would be nice to see [the FAA] implement something similar.
How has learning about the different regulations in different countries impacted your perspective as a drone expert?
I'm working on my Canada certification now, and it is somewhat complicated because of the way Canada allows foregin UAS operators to work.
I have to complete the final theory assessment (online and in the USA)  after having studied the course material for just over 20 hours. The next stage, if I was Canadian, would be having a practical flight skills assessment to be certified as advanced, but since I'm not, my certification will remain "basic," I have to get a Special Flight Operation Certificate (SFOC).
Interestingly, you have to provide your permission from your base country that you operate in – such as my Part 107 – to get the SFOC.
I learned a few more facts while studying for the Canadian theory assessment, but in general it's pretty similar. Because of the ICAO framework, their regulations use specific terminology and Canadian Aviation Regulations (CAR) numbers rather than the CFR's in the US […] Basically, airports are called aerodromes, and some other terms are different, but the core principles are the same. The UK requirements are next on my list! 
What's the biggest highlight of your time with Consortiq so far?
I think the variety of work I do.
I used to focus primarily on one sector, but now one week I am out inspecting energy infrastructure, the next I am testing gas monitoring equipment, and the next I'm on the West Coast training NASA UAS operators. Pretty much no two weeks are the same, and I get to work with such a wide range of equipment. 
A smaller highlight would be the training courses and internal programs I've gotten to take to expand my knowledge and support training my colleagues, which have also been nice.
It's been an interesting 5 months!
Ready to Integrate Drones Into Your Organization? Contact Us Today to Get Started!