How New FAA Drone Rules Impact Remote Pilot Certification
On Dec. 28, the U.S. Federal Aviation Administration (FAA) announced the release of two "final rules" for unmanned aircraft systems – also known as UAS or drones. 
We've previously written about how the Remote Identification of Unmanned Aircraft Rule ("remote ID rule") will require remote identification of virtually all UAS within 30 months of February 2021. We've also written about how the Operations Over People and at Night Rule  ("operations rule") will, under certain conditions, allow for drone flights at night and over people who are not directly involved in the operation.
In this snapshot, we're going to cover how the drone operations rule impacts the remote pilot  knowledge test and recertification requirements.
What is the remote pilot knowledge test?
The remote pilot knowledge test, also known as a "Part 107 test," is a prerequisite to obtaining a remote pilot certificate from the FAA.
The test currently covers a wide variety of topics such as the following:
Airspace classification and operating requirements

Flight restrictions 

Aviation weather/effects of weather on UAS performance

Emergency procedures
Until the "final rules" go into effect, the regulations state that remote pilot certificate holders must pass an in-person recurrent knowledge test at an FAA-approved test center every two years in order to renew that certificate.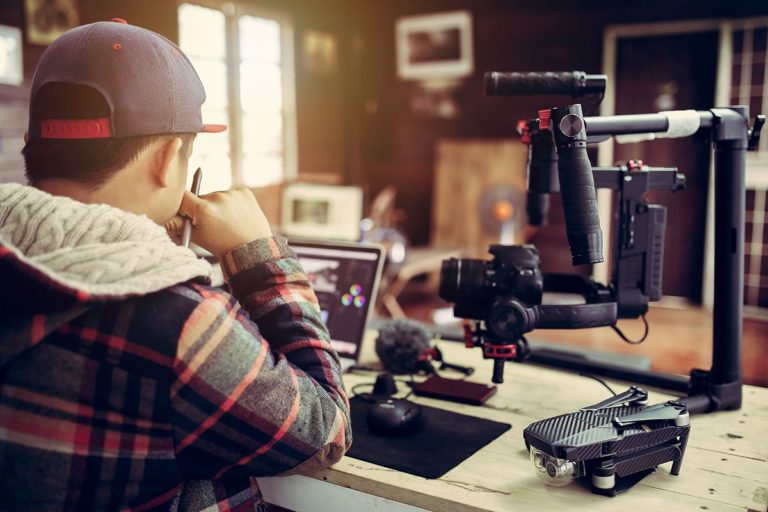 What's changing about the remote pilot knowledge test?
The operations rule adds night subject areas to the initial remote pilot knowledge test.
Additionally, the final rule revises the regulations to require recurrent training instead of a recurrent aeronautical knowledge test.  The online recurrent training will include night subject areas and will be offered free of charge to remote pilots.
I have an active remote pilot certificate and recently took the Part 107 test. What do I do?
If you want to fly your drone at night but you don't have a current waiver, you'll need to take the recurrent training before you do so.
If you don't want to operate at night, you don't need to do anything regarding training/testing immediately, but just be aware that when the time comes for you to complete recurrent training in the future, it will include nighttime operations.
I have a part 61 pilot certificate and have never taken the Part 107 test. What do I do?
If you have a 61 pilot certificate (other than a student pilot certificate), and have completed a flight review within the previous 24 calendar months, you'll need to complete either initial training or recurrent training before acting as pilot in command of a small UAS at night.
From here on out, the online recurrent training requirement will apply to you in virtually the same way that it does to Part 107 holders.
For most drone pilots, the replacement of the requirement  for recurrent knowledge testing with recurrent training will come as a relief.
The recurrent training seems like an easier, lower-pressure means of demonstrating one's knowledge of drone operations. Similarly, organizations who have drone pilots due for renewal of their remote pilot certification will be glad to save money — and possibly time — that would have been spent retaking the recurrent knowledge test if things didn't go well the first time. 
Broadly speaking, it's unclear how exactly this will impact the UAS sector. On one hand, change that makes understanding the rules and maintaining compliance with them a simpler process should be applauded. Swapping recurrent testing for a recurrent training requirement is likely to encourage compliance and promote a basic understanding of the rules. 
On the other hand, the new operations rule still doesn't require pilots to demonstrate their actual ability to fly or handle complex operational challenges. While this is understandable during the pandemic, in the long run, Consortiq's position is that setting the bar for getting one's remote pilot certificate too low can make it harder for the sector to move forward with the development of complex use-cases, since regulations have to prevent the "least common denominator" (i.e., the least competent pilot who has a certificate) from introducing unnecessary risk.
Regardless of the formal requirements, Consortiq recommends that organizations take measures to ensure that their pilots have an acceptable level of flight proficiency and can demonstrate the ability to identify and mitigate key safety risks during complex operations.
We recommend you seriously consider those factors in order to ensure that your drone night operations are legal, safe, and successful.
When you're ready to start your training, we're here to help! Complete the form below to book your course or schedule a consultation today!
Ready to Integrate Drones Into Your Organization? Contact Us Today to Get Started!