FAA Issues Final Ruling on Remote ID For Drones
On Dec. 28, the FAA released its much anticipated Final Rule on Remote Identification of Unmanned Aircraft (Part 89).
The ruling will affect just about everyone flying a drone within United States airspace, especially commercial drone pilots.
If you are not familiar with the Remote ID issue, the FAA believes it is the next step in bringing drones further into the National Airspace System.
The administration is always concerned with safety and security. Since drones started to become popular a few years ago, regulators have struggled to monitor their use.
What Does a Remote ID Accomplish?
You may recall incidents in the last few years where drones forced the temporary shutdown of airports.
For example, in January 2019, Newark Liberty International Airport in New Jersey had to hold all flights for about 90 minutes when pilots noticed a small drone near the runway.
Rogue drones, as they are sometimes called, are of great concern to the FAA. Rogue drones and their pilots are difficult to monitor and prevent.
In theory, Remote ID will solve that problem. The new rule will essentially require a remote ID transmitter to broadcast both the drone's and pilot's locations, as well as identification information.
Broadcasting the locations will allow law enforcement, along with other public and private agencies, to know who is flying, and where, at all times.
About the FAA's Final Ruling
The final ruling has been a year in the making. In December 2019, the FAA published a Notice of Proposed Rulemaking (NPRM) regarding the remote identification of UAVs.
Over 53,000 comments were received regarding the NPRM in the first two months that followed its publication. The FAA reviewed each of these prior to publishing the final ruling.
The rule gives drone operators three ways to meet the identification requirements.
The first option is to fly a drone with the built-in capability to broadcast identification and location information for both the drone and the remote control (control station). For most pilots, that isn't an option, but will be soon.

Eventually, the FAA will require manufacturers to include this feature in their drones. For now, there will be an 18-month grace period for manufactures to begin producing remote ID capable UAVs.

Drones with this feature will have a better chance at operating Beyond Visual Line of Sight (BVLOS) and at night without a waiver.

The next option to remain in compliance with remote ID is to fly a drone that uses an add-on remote ID transmitting device.

For most pilots and organizations with an existing fleet of drones, this will be the primary option. We are likely to see in the next few months, several manufacturers developing these transmitters.

An operator using this method will need to maintain visual sight of the drone at all times.

Option three will apply only to community-based organizations and educational institutions.

If approved by the FAA, these groups can establish FAA-Recognized Identification Areas (FRIAs) where drones can fly without broadcasting remote ID information and location.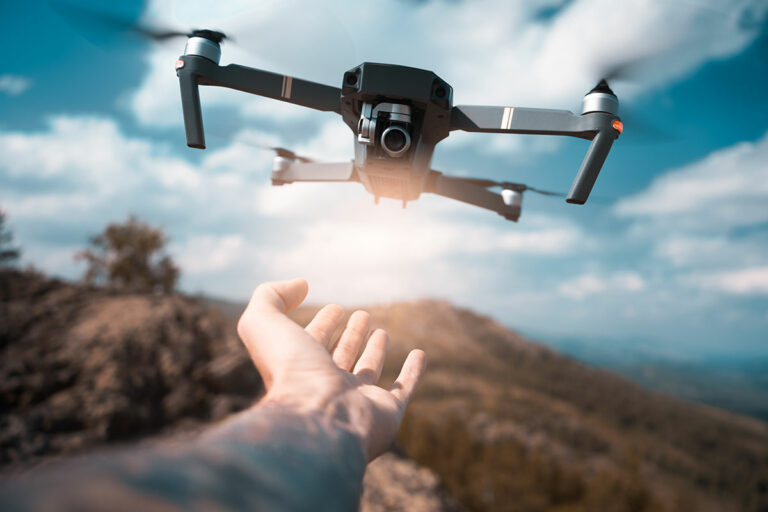 So, When Do Drone Operators Need to Comply with the New Ruling?
The deadline for compliance depends on which of the three options for remote ID you plan to use.
If you intend to follow the remote ID rule by flying a drone with a built-in transmitter, after Feb. 26, you have 18 months to comply. If you are using an add-on remote ID device, after Feb. 26, you have 30 months to be compliant.
Entities looking to establish FRIAs can begin doing so immediately.
There was initially some discussion that remote ID would require a monthly subscription, but that will not be the case, at least from the FAA.
Other concerns have centered around privacy issues. Some of the most prominent players in the space, such as Google's Wing, have reservations about location broadcasting, as opposed to self-identification. For now, we will need to wait and see how things roll out.
Enforcing the new rule will be a responsibility of the FAA. This will be a significant undertaking, and it is not yet clear if the resources will be available to handle this, especially when considering rogue drone activities.
The bottom line is that, whether you have an in-house built drone or an off-the-shelf UAV, if you are flying in United States airspace, you will eventually need to broadcast your location and identification.
Ready to Integrate Drones Into Your Organization? Contact Us Today to Get Started!