Not all courses are a one-size-fits-all. We develop focused training for the UAS skills you need. Create the right drone course for your organization that fits your specific needs. 
About the Custom UAS Training Course
Passing the Part 107 knowledge test is an important step towards advancing your career with drone technology, but what comes next? We can design a custom uas training course for your specific needs. 
Flying around critical infrastructure
Practical flight techniques with advanced maneuvers
Industry best practices
Discuss UAS needs, capabilities & possibilities 
Scope the course with a Consortiq UAS training expert
Consortiq will recommend a program based on your budget, time-frame & resources

Get your UAS program off the ground!
Location & Course Flexibility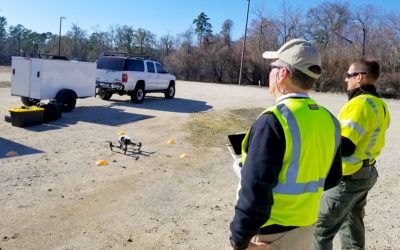 We recommend that the drone training is conducted in your operational environment, however, we can provide training venues to you, if preferred.
We've Delivered in Various Environments, Such As:
Utility
Oil & Gas
Chemical/Production Facilities
Plants
Energy 
Mining & Refinery
Emergency Response 
Let's Create Your Drone Training Course Now!